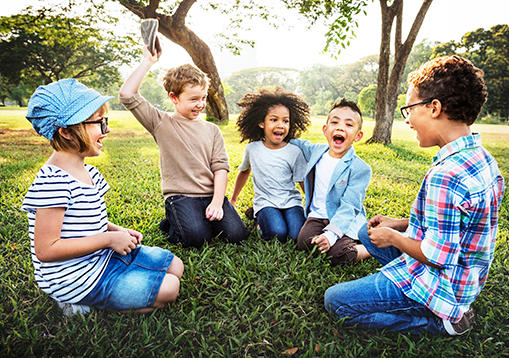 The Vitamin C's to our Cystic Fibrosis Center Philosophy
CHRISTUS Health Cystic Fibrosis Center's care team is committed to our patients and families by offering a promise of excellence, treating the whole family - mind, body, and spirit.
Commitment to Trust
The long-term health care of your child is our most important concern and this concern, and this goal, cannot be achieved without your help. We pledge ourselves to establish a relationship of trust and confidence. We commit to providing our patients with the best and latest treatment science has to offer. In turn, this commitment to excellence should be reflected in the patients' family collaboration, organization, and discipline in providing extended care for their child. Thus, our joint commitment to your child's well-being requires a close, personal working relationship based on a spirit of trust and confidence.
Communication on Truth
Knowledge of the truth is fundamental to the nature and dignity of the human person. A close personal working relationship is built by open, clear, and timely communication. Sometimes one will talk, share, and impart information - while others listen attentively to the message. Often these roles are reversed - it is thus an active, dynamic dialogue; and when it flows unimpaired, it contributes, on both ends, to have clear goals, roles, and responsibilities in providing for the extended care your child needs.
Compassion
Suffering and pain are at the center of any disease, especially CF. We understand and share your sorrows and that is, precisely, why we extend a sense of urgency to provide the best treatment that science can offer for the well-being of your child. You and your child will receive, in addition, courteous, prompt, and compassionate attention and care at all times.
Creative Conflict for Respect, Unity & Harmony
Differences and disagreements are bound to happen, especially in a long-term relationship. We pledge ourselves to make any problem or discord into an opportunity to find common solutions that lead to a more bonded relationship and fruitful health care for your child. Our peace of mind and the well-being of our children demand no less. Creative conflict will profit by building on the three prior Vitamin C's: a commitment to a relationship of trust, clear unimpaired communications, and a spirit of compassionate care, thus reinforcing a mutual path to respect, unity, and harmony.
Celebration of Life
A celebration implies the marking of an occasion or event as a source of joy; it means to smile at the little things and to really celebrate the big ones. It is an opportunity to give thanks and to be grateful; it is a moment to share affection and joyful celebration in communion - every moment, every day.