CHRISTUS St. Vincent Regional Medical Center Announced their new Vice President of Cancer Services
1/19/2023
January 19, 2023
Santa Fe, New Mexico -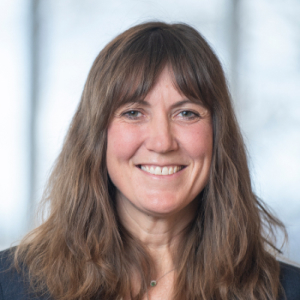 CHRISTUS Health is pleased to announce that Andrea Teague, MD, has been named Vice President of Cancer Services.
As Vice President of Cancer Services, Teague is responsible for developing and implementing an effective oncology service line program that meets the growing needs of cancer patients throughout the entire continuum of care. Dr. Teague will be based in Santa Fe, and is expected to be instrumental in the development and operation of the cancer program and facilities at CHRISTUS St. Vincent Regional Medical Center in Santa Fe, New Mexico.
In this executive role Teague, who is a hematology-oncology specialist, is responsible for the core administrative functions needed to ensure a patient-focused, integrated clinical cancer program and will oversee the oncology service line. As Vice President, Teague is committed to ensuring cancer patients at St. Vincent and throughout CHRISTUS Health receive high-quality, innovative, and evidence-based care that is responsive to all their health and wellness needs. Her work will be integral to the achievement of the CHRISTUS Health mission and vision.
Teague has been an oncology specialist at the CHRISTUS St. Vincent Regional Medical Center since 2016.
"As our first Vice President of Cancer Services, Dr. Teague lends us great expertise of strong leadership and visionary thinking in our fight against cancer," explained Dr. Sam Bagchi, CHRISTUS Health's Executive Vice President and Chief Clinical Officer. "We're thrilled to have Dr. Teague join us. We are setting out into strong strategic direction as an organization and doing so will mean we can save more lives and celebrate life with our patients and their families."
"Dr. Teague's new role will enable her to be a leader in the further development of St. Vincent's cancer programs, collaborating with St Vincent leadership to further enhance its oncology program and develop and maintain a premier cancer center, ensuring that we continue to be a vital resource to the residents of northern New Mexico. Dr. Teague's focus on supporting the growth and development of the St. Vincent cancer program reflects the importance we and CHRISTUS Health place on cancer care for our community." said Lillian Montoya, President & CEO of CHRISTUS St. Vincent. "I am confident Dr. Teague will elevate our program to a new level of excellence."
"I am honored to have the opportunity as part of my work to lead an incredible team of oncology providers, nurses and support staff at St. Vincent," Dr. Teague said. "The hospital's cancer patients will receive the highest quality care delivered in a compassionate setting with state-of-the-art technology. I also look forward to collaborating with other CHRISTUS Health clinical and administrative leaders on the development of cancer services models like St. Vincent's throughout the CHRISTUS system."
CHRISTUS St. Vincent recently announced plans for a new $80 million cancer center that will represent a new level of integrated cancer care delivery in North Central New Mexico. This new 72,000 square foot Cancer Center will be focused on the patient experience, designed to deliver seamless cancer care. This expansion will provide improved access to the latest diagnostic technology and advanced treatments and therapies.
The building will mark an important milestone, bringing together several disciplines under one roof, with the focus of delivering expanded services, an unparalleled patient experience, and quality care to the community. Until the new building is operational in early 2024, CHRISTUS St. Vincent's cancer team will continue to serve the community, strengthening existing services while building a cancer program that will encourage shared decision making with an exceptional team of specialists. The Center will also include multi-disciplinary clinics including integrative medicine, palliative care, research, geriatric oncology and a breast cancer program.
"Investments like this are exciting for providers and for patients," Teague said. "They allow patients to get the best care in a state-of-the-art facility that has a comforting environment, as well."
Teague earned her medical degree from Albany Medical College, graduating Cum Laude. She completed her residency in Internal medicine and pediatrics with Albany Medical Center where she served as chief resident for one year. She was fellowship-trained in hematology and oncology at Washington University in St. Louis.
Teague is certified by the American Board of Internal Medicine and is a member of the American Society of Clinical Oncology and the American Society of Hematology.