Community Benefit
Our Commitment to Our Communities
On behalf of CHRISTUS Health, we are excited to present the 2023-2025 Community Health Needs Assessments and Implementation Plans.
We conduct a Community Health Needs Assessment (CHNA) every three years to identify and understand the health needs and strengths of the communities we serve. To do this, we embark on a community-centered and data-driven approach by listening and engaging with our community members. In this cycle, we interviewed community stakeholders, conducted focus groups, and gathered community responses from our first community survey.
Based on community input and analysis, the following health priorities were identified: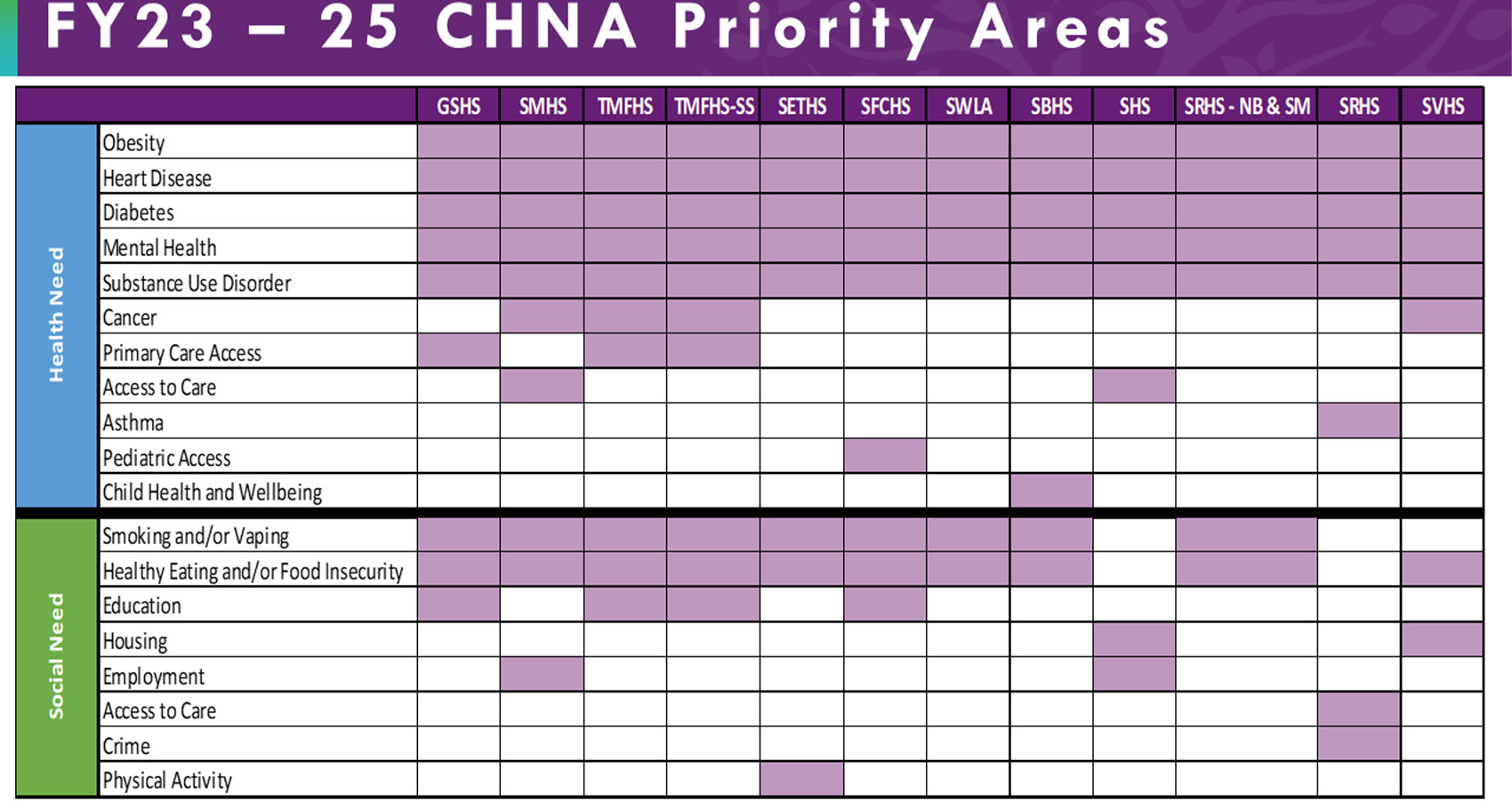 Understanding Our Community Needs - Community Health Needs Assessment & Improvement Plans
The identified health priorities guided the strategies included within the implementation plan reports with special attention to persons who are historically marginalized and under-resourced, and the evolving needs of our community.
We invite you to read the reports and partnering with us to improve the health and social conditions of the communities we serve. We appreciate the time and effort our partners dedicated to the CHNA. We thank them for collaborating with us in this endeavor.
The most recent CHNA reports and implementation strategies are listed below. To provide input on the CHNA or receive a hard copy, please click here.