CHRISTUS Health's Anchor Mission for Community Health
CHRISTUS Health and its Ministries are anchor institutions in the communities we serve. As anchor institutions, we are "rooted" or "anchored" in our communities, and it is part of our mission to improve the long-term health and wellbeing of our communities.
We know that poor health is often caused or exacerbated by a lack of access to resources. We are working to improve the social determinants of health and living conditions, particularly those neighborhoods that suffer from pervasive inequality and social disadvantage. Long term, this will improve health equity, giving everyone a fair and just opportunity to be as healthy as possible.
CHRISTUS Health is also a proud member of the Healthcare Anchor Network, a national organization dedicated to improving the health and wealth of local communities by fostering inclusive and sustainable local economies. As part of our Anchor Mission, CHRISTUS Health is committed to addressing the public health disparities caused by racism. Read more about the commitment we have made along with other health systems across the country.
What is an Anchor Institution?
Anchor institutions are place-based, mission-driven entities such as hospitals, universities and government agencies that are rooted in their local community and who leverage their economic power alongside their human and intellectual resources to improve the long-term health and social needs of their communities.
Anchor Mission in Action
In partnership with the local community, CHRISTUS Health seeks to:
Volunteer Locally
Engage employees to volunteer in local neighborhoods
Contact Us
Give Locally
We give funding locally into projects in historically marginalized communities
Learn More
Communities of Focus
With CHRISTUS Health's Anchor Mission, we are focusing on economically distressed communities across 52 zip codes.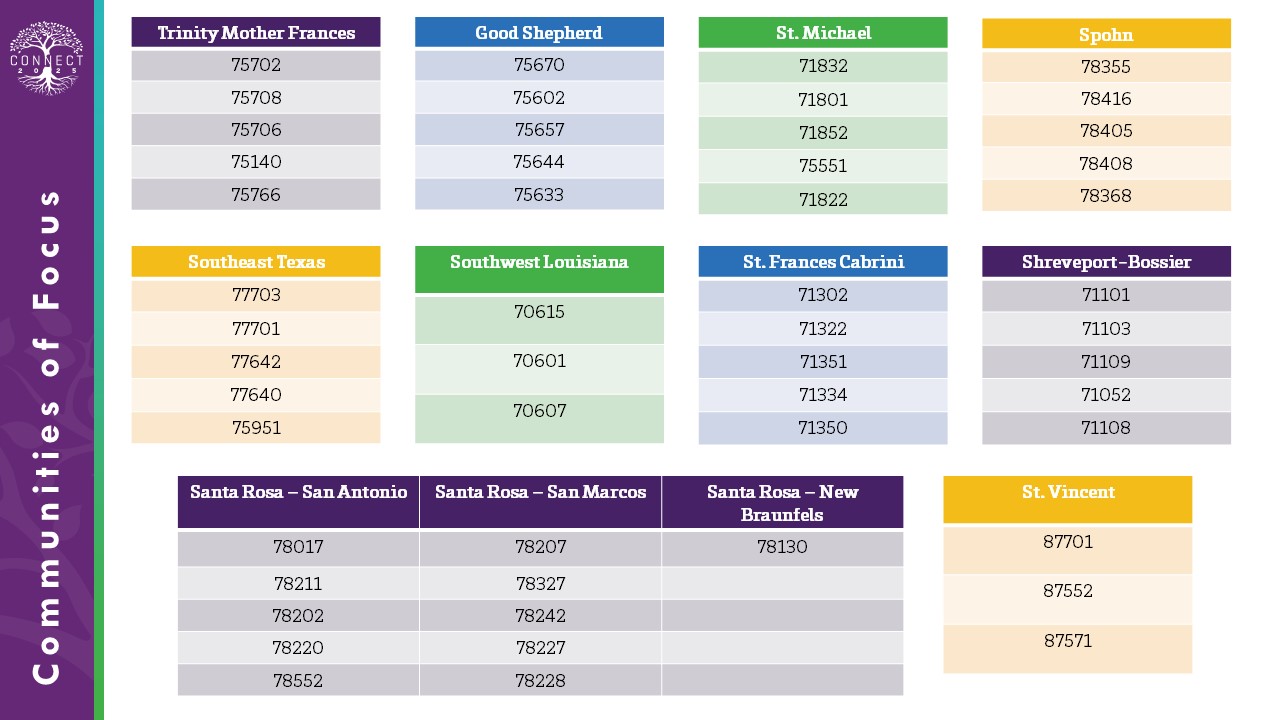 Want to know more about our anchor work?
For more information about the work we are doing with the Anchor Mission, please contact communityhealth@christushealth.org.