Primary Care From Trusted Family Physicians
Primary care physicians help you prevent health issues, guide your choices of treatment when needed, and help you navigate the healthcare system to ensure you get the best care for you and your family.
A CHRISTUS primary provider's goal is to address your health concerns, develop a healthy relationship with you, and practice within the context of your family and community.
Primary care physicians help you identify undiagnosed symptoms and address personal or family health concerns, whether the problem is physical or mental.
Care for Every Family Member
Primary Care Services
Our CHRISTUS Health primary care doctors take the appropriate amount of time to address all your health concerns with compassion.
Annual wellness exams, health screenings and checkups, and complete physicals
Flu shots and other immunizations
Health risk assessments
Management of chronic conditions
Treatment of acute (sudden and/or severe) injuries and issues
Diagnosis and management of diseases
Seasonal allergy treatment
Referral access to specialized care when needed
Behavioral Health
Medication Management
Geriatrics and Palliative Care
Tobacco Cessation Program
Learn More About Conditions Treated with Primary Care
Primary care providers can help you identify many health issues, address your health concerns, and refer you to a specialist if needed.
See Full List of Conditions
Your Advocate & Navigator for Your Health
With CHRISTUS Health, you and your primary care provider will build a relationship around your health needs.
Your primary care provider collaborates with other health care professionals as needed. In addition, they advocate and act as your navigator when you need specialized and advanced treatment.
Your primary doctor helps to promote and maintain your health, prevent disease, educate you, diagnose illness, and treat it in various settings.
---
Offering Preventive Care to Stem Potential Medical Problems
Providers are involved in identifying and preventing potential medical problems before they cause serious illness, which includes regular check-ups and screenings, immunization, physical exams, nutrition counseling, health education, and preventive medications.
High-quality preventive care enables primary care doctors to detect potential health issues early on and work with their patients to create personalized care plans to help them manage their conditions or prevent future illnesses.
Learn More about Wellness Screenings and Annual Visits
---
Disease Management
Family doctors and internal medicine physicians also diagnose, treat, and manage various diseases, such as diabetes or high blood pressure. Additionally, they can provide education on lifestyle modifications that may be necessary to improve overall health and wellness.
They are the central point of contact between you and other healthcare team members. They provide comprehensive care, identify potential problems, and coordinate follow-up care. Primary care providers also work to ensure that you receive timely, appropriate and coordinated care to maximize their patients' quality of life.
Learn More about Disease Management
---
Continual Care: Consistent Support for Your Health Needs
A primary care provider also ensures continuity of care across different specialists or hospitals if necessary.
Your CHRISTUS Health primary care provider, will collaborate with various healthcare professionals and organizations to provide comprehensive care considering your medical history and current needs.
Your doctor coordinates referrals between specialists to ensure tests or treatments are completed on schedule, keeps records up to date, provides access to appropriate care in different settings such as hospitals and clinics, and assists with follow-up visits or care.
This is critical for ensuring continuity of care so patients receive the best possible outcome from their treatment plan.
It ensures that patients receive comprehensive, well-integrated medical care throughout their healthcare journey, without gaps or duplicate tests. In addition, continuity of care helps to protect a patient's safety and promote positive outcomes from treatment.
Securely Schedule & Access Info Online with MyCHRISTUS
With MyCHRISTUS, you can communicate with your CHRISTUS health care provider and clinics.
The app gives you the ability to
Securely message your physician
Book online appointments with your provider
Renew prescriptions
Review lab test results
MyCHRISTUS helps you monitor and track your general health, collaborate with specialists for coordinated care and schedule same-day appointments with easy access to appointment scheduling.
Sign up and find a convenient location near you.
MyCHRISTUS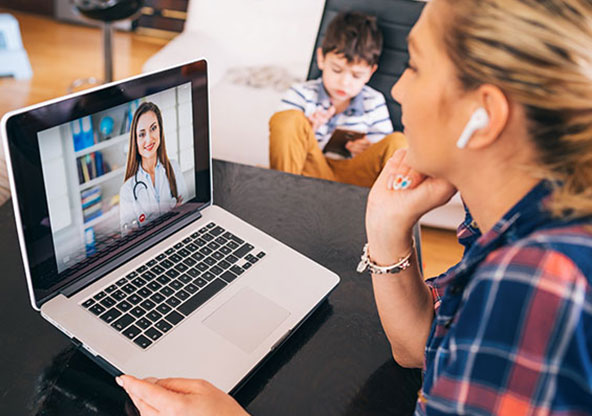 Access and manage your care with our secure app that helps you schedule, refill prescription and see test results.
Login to MyCHRISTUS
Common Questions about Primary Care
Pediatric Primary Care
Finding the right pediatrician for your child may seem challenging, but it doesn't have to be. At CHRISTUS Health, we understand that infants, adolescents, and teenagers have special and specific medical needs.
Learn More