CHRISTUS St. Michael Orthopedics and Sports Medicine Welcomes Dr. Darius "Trey" Mitchell III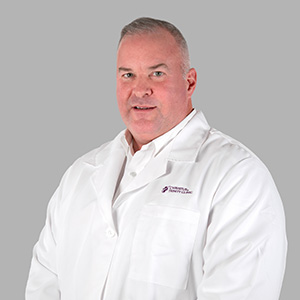 December 19, 2022
Texarkana, Texas - CHRISTUS St. Michael Health System Orthopedics and Sports Medicine announces the addition of Dr. Darius "Trey" Mitchell III working alongside the highly trained orthopedic surgery team at CHRISTUS Trinity Clinic -Orthopedics.
"Early on, I realized I wanted to take care of athletes and began a sports medicine practice here in Texarkana," said Dr. Mitchell. "CHRISTUS has offered us an opportunity to care for even more high schools and colleges, even adults who consider themselves athletes, like myself."
Prior to coming to Texarkana, Dr. Mitchell earned his medical degree from the University of Arkansas for Medical Sciences then completed his residency at University of Oklahoma Medical Center.
Following graduation, Dr. Mitchell served in the United States Air Force, which included a deployment to Afghanistan. Dr. Mitchell is board certified in both Orthopedic Sports Medicine and Orthopedic Surgery.
"With experienced, highly skilled providers such as Dr. Mitchell along with our current orthopedics team, we are dedicated to helping patients achieve peak performance whether they are competitive athletes, weekend warriors, or in need of bone and joint care," said Jason Adams, President, CHRISTUS St. Michael Health System.
"Patients need you to be accessible to them and they need to know you care about them and that you share their concerns about the future of their orthopedic needs," Dr. Mitchell said. "We offer cutting edge sports medicine that is not otherwise provided in this region, and I am excited to be involved with the expansion of orthopedic services at CHRISTUS St. Michael."
Dr. Mitchell sees patients at CHRISTUS St. Michael Orthopedic Surgery Clinic located at 2602 St. Michael Drive, Ste 302A, Texarkana, TX 75503.