A New Plastic Surgeon Performing Cosmetic and Reconstructive Procedures, Including Breast Reconstruction, Joins the Longview Team
Longview, Texas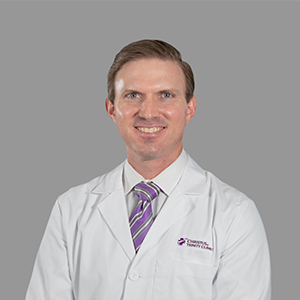 Oct. 17, 2022 - New procedures and advanced technologies offer plastic surgery patients more options than ever before, and now in Longview, there's a physician dedicated to serving the aesthetic goals and improving the quality of life of others. Dr. Lloyd Jones brings dedication and high-quality training to the CHRISTUS Trinity Clinic practice in Longview, which is part of the well-established CHRISTUS Good Shepherd Health System.
"I want to do the best I can for each and every patient. I want to treat them like I would a family member," said Dr. Jones as he explained his philosophy when working with patients. "I feel every patient has something to say, and I want to take the time to listen to what they have to say when they come to see us in our clinic."
With his emphasis on helping patients reach the confidence they have been looking for, Dr. Jones welcomes both men and women to his practice seeking to improve their appearance. Some of the offerings include in-office cosmetic injections, as well as facial plastic surgery such as rhinoplasty and facelifts, and body procedures including breast augmentation, breast lift, tummy tuck, and liposuction. He is also excited about helping women with breast cancer by offering breast cancer reconstruction.
"Dr. Jones is the best when it comes to empowering patients," said Shanna Konvalin, CHRISTUS Trinity Clinic's Director of Clinic Operations. "He brings a rich educational and practical background to the practice, and his compassion, ability, and devotion is sure to be a win among anyone who might need his services. We're blessed to have Dr. Jones. We extend the warmest of welcomes as we know his attention to detail will be transformative in every aspect of his practice and the overall patient experience."
Dr. Jones was raised in Baton Rouge. After completing his undergraduate degree at Austin College in Sherman, Texas, he returned to Louisiana and attended Medical School at Louisiana State University Health Sciences Center-Shreveport School of Medicine. Here he also completed his General Surgery Residency and then moved to Massachusetts for further training in Plastic and Reconstructive Surgery at Lahey Hospital and Medical Center. To pursue his interest in Craniofacial and Pediatric Plastic Surgery, he moved to Houston and completed a Fellowship at Texas Children's Hospital through Baylor College of Medicine.
"I take pride in where I come from and this journey which has led me to where I am today," said Dr. Jones. "People can expect when they come to see us a warm environment. I want our conversation to flow freely, and I want to be there to aid in the creation of a customized treatment plan that will be positive and transformative."
Dr. Jones currently sees patients at CHRISTUS Trinity Clinic, 705 E. Marshall Ave. Suite 5001 Longview, TX 75601. For more information, please email plasticsurgery@christushealth.org or call 903-315-3400.