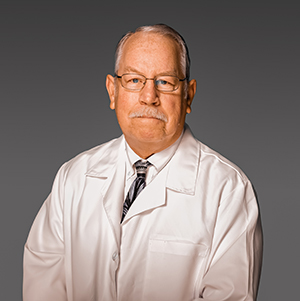 George Franklin, DO
Family Medicine
About
George Franklin, D.O. was born and raised in the Desert Southwest. It was fairly late in the game that Dr. Franklin decided to pursue a career in medicine, enrolling full time as a freshman in college at age 27. He loved his undergraduate years studying science and knew he made the right career choice. Together, he and his wife moved to the Mid-West so he could attend medical school at Ohio University studying surgery before changing his residency to family practice.
Dr. Franklin has practiced in a variety of settings, all of which have reinforced his medical knowledge and experience. His practice style emphasizes preventive care to maximize his patients' health and function as they age.
Dr. Franklin sees himself as an advisor, listening to his patients' concerns and working with them to affect the best health.
Education & Certifications
Education

Family Practice Residency, Northeast Community Hospital, Bedford, TX

Board Certifications

American Osteopathic Board of Family Physicians