Joe Uranga, MD
Pediatrics
About
At CHRISTUS Children's, Joe Uranga, M.D., has joined our trusted team of pediatricians in San Antonio, Texas.
A Texas native, Dr. Joe Uranga has returned to his home state after practicing pediatric medicine in Northern California. Dr. Uranga's experience spans more than a decade from in-clinic pediatric care to pediatric emergency and urgent care. He is fluent in English and Spanish.
Dr. Uranga earned his medical degree from McGovern School of Medicine in Houston, Texas in 2008 and completed his pediatric residency at The University of Texas Health Science Center in San Antonio, Texas in 2011.
"I chose pediatrics because I've always felt a special connection with children, as I am a kid at heart, chronically immature and goofy. I think it is needed to be a good pediatrician, to be able to understand and listen to children, from their perspective. Listening attentively to the needs and feelings of children, and their parents are key not only to building trust but also the most important component of the diagnostic process. I believe strongly in vaccinating and vaccinating on schedule, regular exercise, and good nutrition as the cornerstone of a child's health. Reassurance is the answer for most pediatric concerns, but this requires trust between physicians and families. I look forward to building that trust via family-centered care, and servicing our beloved San Antonio for many years to come!"
Dr. Uranga is married with three children. He earned his undergraduate degree from St. Mary's University in San Antonio, Texas. As a child, Dr. Uranga played baseball throughout high school. Although he no longer plays sports, he makes regular exercise a priority. You can also find him playing the guitar, dancing and cheering on his favorite sports teams in football, basketball, and soccer.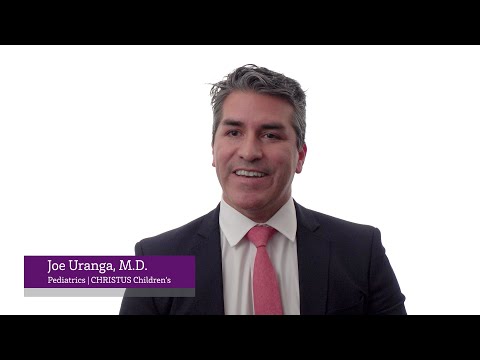 Education & Certifications
Education

McGovern School of Medicine, Houston, Texas - Doctor of Medicine

Residency

University of Texas Health Science San Antonio, San Antonio, Texas - Pediatric Residency

Internship

CHRISTUS Santa Rosa Children's Hospital, San Antonio, Texas - Pediatric Internship

Board Certifications

American Board of Pediatrics