Pharmacy Program
The Children's Hospital of San Antonio
About the Residency Program
PGY1 pharmacy residency programs build on Doctor of Pharmacy (Pharm.D.) education and outcomes to contribute to the development of clinical pharmacists responsible for medication-related care of patients with a wide range of conditions, eligible for board certification, and eligible for postgraduate year two (PGY2) pharmacy residency training.
The PGY-1 Pharmacy Residency Program is based on our institution's mission statement "to extend the healing ministry of Jesus Christ." With this faith-based principle our residents will be given a foundation for the development of a strong work ethic and will have delivery of patient-centered care as their constant motivation. The intended outcomes of this program are to provide the resident with the skills and experience needed to:
serve as a clinical pharmacist for a variety of patient populations
pursue additional training in a PGY-2 program
advance the practice of pharmacy
pursue board certification
Upon program completion, the resident will be capable of practicing in a progressive health care organization and contributing to the promotion of contemporary pharmacy services based on total patient needs, organizational requirements, and resources.
For more information on CHRISTUS Health Children's Hospital PGY1 Pharmacy Residency Program, contact:
CHRISTUS Health Children's Hospital
PGY 1 Pharmacy Residency Program
Attention: Kristina Gonzalez, PharmD
333 North Santa Rosa Street
San Antonio, TX 78207
Phone: 210-704-3467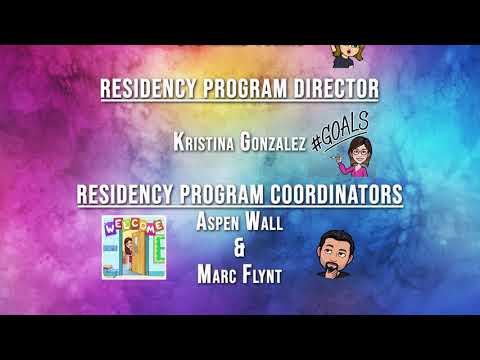 Residency Program Information