CHRISTUS Health is here to help you prepare to give birth. We assist in developing a birth plan that is truly tailored to the experience you would like to have on your delivery day.
Every detail before, during, and after birth is handled with compassion and support as you embark upon your new journey.
Our approach
Our staff recognizes that every woman is different, so each childbirth experience is distinctive and personalized. We hope to answer any questions you may have about what to expect from pre-admission, childbirth classes, labor, delivery, and your stay with us.
Family-centered care
We recognize that the family, however you define it, is mom's main source of strength and support. With that in mind, all baby care is completed in your hospital room.
Moms and families get one-on-one instruction and personal assistance with taking care of a baby – from feeding to diapering to care of the umbilical cord.
This type of care promotes family bonding and attachment. Providing bedside care enables moms and families to participate in the care of the newborn.
Mother-baby nursing
Instead of having two nurses, one for you and one for your infant, mothers, and babies will be cared for as a 'couplet' by one mother–baby nurse.
Your mother-baby nurse is expertly cross-trained to understand both parent's and newborn's needs.
You will have more 'quality time' care with your nurse and fewer interruptions.
Amenities
24/7 Rooming in with your baby
Spacious private rooms
Baby Brunch Celebration meal
International board-certified lactation consultants and certified lactation consultants on staff
NICU team is readily available
Outpatient lactation services
Special care nurseries and NICU
The Special Care Nurseries comprise the Level II Nursery and Level III Regional Neonatal Units. As part of the family-centered maternity care model, we emphasize a developmentally nutritive environment for optimal healing, and we provide a focused level of care in an atmosphere of warmth and compassion in a private room setting.
Birthing Classes
Birthing Classes
Find birthing, breastfeeding and prenatal classes offered at a CHRISTUS hospital in your community.
Find Classes
Labor and Delivery
Labor and Delivery
Our labor and delivery team are trained and educated in the most up-to-date labor and support techniques to ensure you have a pleasant birthing experience.
Learn More
Texas Ten Step
Texas Ten Step
Our ongoing commitment is to help all mothers give their babies the healthiest start in life through breastfeeding has once again led to a designation as a Texas Ten Step Program facility from the Texas Department of State Health Services.
Learn More
Breastfeeding support
Breastfeeding Support
CHRISTUS Health offers services and consultations to help mothers with lactation support and address baby concern and breastfeeding.
Learn More
Midwifery
Midwifery
Our midwifery program allows CHRISTUS Health to expand patient access to important prenatal and post-natal care.
Learn More
Pre-Register for Your Hospital Stay
Click the button below to pre-register for your CHRISTUS Health hospital stay. Our experience and compassionate team is here to help bring your little one into this world.
What is Obstetrics?
Obstetric physicians specialize in providing care to women giving birth. At CHRISTUS Health, our board-certified OB's will guide you through all phases of your pregnancy, childbirth and postpartum. We will develop a personalized plan that works specifically for you and your family. Whether it's your first time giving birth or you've given birth before, you can trust that our compassionate and experienced team will be right beside you through it all.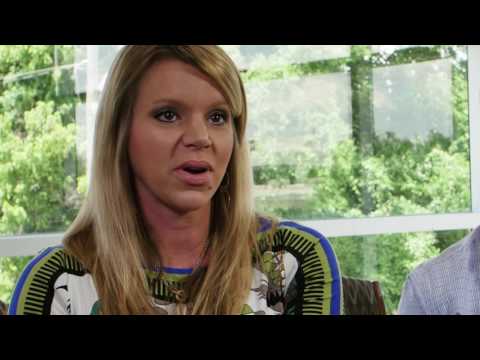 CHRISTUS Health Childbirth Class