CHRISTUS Trinity Clinic Adds Decorated Neurosurgeon to Longview Team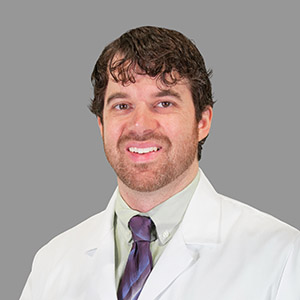 Longview, TX, Sept. 1, 2022 – CHRISTUS Trinity Clinic, part of the well-established CHRISTUS Good Shepherd Health System, is expanding access to life-changing neurosurgery care with the addition of James Alan Muns, M.D., to the outstanding CHRISTUS Trinity Clinic team in Longview.
Dr. Muns specializes in the surgical treatment of diseases that affect the central nervous system, with a focus on Complex Spinal Reconstruction. He has extensive training and expertise in both the surgical and medical management of neurological diseases caused by congenital disabilities, cancer, traumatic injury, illness, degenerative diseases, movement disorders, pain, epilepsy and cerebrovascular disease, including hemorrhages, aneurysms and arteriovenous malformations.
"Neurosurgery is one of the most complex and highly sought-after specialties in health care," said Amy Gillman, Director of Operations, CHRISTUS Trinity Clinic. "CHRISTUS Trinity Clinic has worked hard to add providers like Dr. Muns to our team of distinguished physicians, advanced practice providers, nurses and staff. Dr. Muns will be an invaluable resource to our patients here and across Northeast Texas who require these serious treatments."
Dr. Muns received his undergraduate degree from Abilene Christian University before completing medical school at Texas Tech University in Lubbock and his residency in Neurological Surgery at the University of Texas Medical Branch, Galveston. Dr. Muns also completed a Complex and Reconstructive Spine Surgery Fellowship at the University of Texas – Houston Foundation for Orthopedic, Athletic, and Reconstructive Research. He is a member of the Texas and American Associations of Neurological Surgeons, the Congress of Neurological Surgeons, and the North American Spine Society.
"I am passionate about my practice and my patients because of the difference we can make in their lives, from relieving pain to increasing range of motion to helping people get their lives back," said Dr. Muns. "I am thrilled to be a part of this team and I am excited to get to work on behalf of the patients in the communities that we serve."
Dr. Muns will see patients at CHRISTUS Trinity Clinic, located at 703 E. Marshall Ave., Suite 4003, Longview, TX 75601. For more information, please call 903-315-2714.