We Want the Best Care in Santa Fe
We Want the Best Care in Santa Fe
April 30, 2022
By Lillian Montoya
---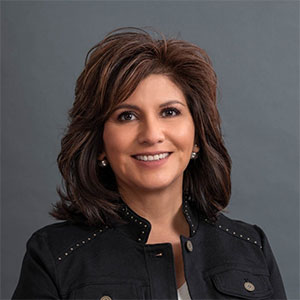 CHRISTUS St. Vincent Regional Medical Center is a not-for-profit entity. Everything we do is in the interest of continuing to improve the health and well-being of our community — our friends, neighbors and family members in Northern New Mexico. Our work is a labor of love and defines the unique culture of our hospital, where our 2,300 associates take pride in their work and the impact they are able to have in changing lives.
It is with great pride that we have transformed our 157-year-old hospital into an amazing place to provide and receive care. In a state that isn't always at the top of many of the important lists, our team is proud we have done our part to create a health care experience and workplace environment we can all be proud of. So, it was with great disappointment that what should have been a private business negotiation unnecessarily became a public one filled with misinformation and fear, leading patients to believe their treatment for cancer was at risk.
This could not be further from the truth.
CHRISTUS St. Vincent would never walk away from its commitment to care for our cancer patients.
Period.
CHRISTUS St. Vincent Regional Cancer Center has always been owned and operated by the hospital. The majority of the staff, including our nursing team and our radiation oncologists, are longtime employees of CHRISTUS St. Vincent. Through a contractual arrangement with New Mexico Cancer Care Associates, the group's four full-time physicians are providing some of the medical oncology services at our Cancer Center.
---
After many years of working together, this is now an unrecoverable relationship. However, our commitment to cancer care is unwavering. Regardless of how the contractual dispute resolves, all related services will continue to be in full operation. These services include medical oncology, radiation therapy, chemotherapy, infusion, lab, pharmacy, palliative care, holistic health and wellness, patient navigation, social work and nutritional support, and more.
We do not want cancer care disrupted. Therefore the hospital will continue to pay New Mexico Cancer Care Associates' providers for seeing patients until such time that they are no longer contracted with the hospital. And, as has been our practice, we will continue to communicate directly to our cancer patients and referring providers. This will include updates as new providers come on board through the summer.
---
In 2020, we initiated a new long-term plan for our cancer program. The plan creates a path for success to ensure a fully integrated and expanded system of cancer care so no individual has to leave our community to seek treatment and care. As part of this plan, CHRISTUS St. Vincent plans to break ground in winter 2022 for a new 76,000-square-foot cancer center that will enable even more patients to get the best possible care close to home with the comfort and support of having their families nearby.
New services and treatments will add to an already comprehensive suite of care that includes the ability to reach a physician anytime, day or night, a robust research and clinical trials program, and free access to second opinion consults with Mayo Clinic as part of CHRISTUS St. Vincent's membership in the Mayo Clinic Care Network.
Our patients are and will always be first. They are the heart of our mission, the focus of our days and the reason for every effort made to advance, improve and grow access to care in Northern New Mexico. Our continuing "Journey to Always" is the commitment our 2,300 associates make to ourselves and to our community — that the best care available will always be the care you receive right here in Santa Fe.