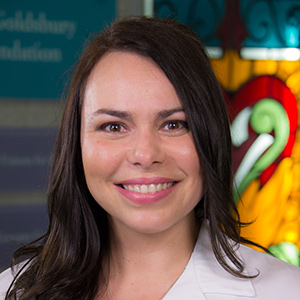 Rhianna Little, MD
Pediatric Orthopedic Surgery, Orthopaedic Surgery
Assistant Professor of Pediatric Orthopedic Surgery, Baylor College of Medicine
About
Dr. Little grew up in Canada before moving to the United States, finishing her undergraduate education at St. Cloud State University followed by a master's degree at the University of North Dakota.
She began her medical training at the University of South Alabama College of Medicine followed by her orthopedic surgery residency at the University of Kansas School of Medicine - Wichita.
Through Health Volunteers Overseas (HVO), she spent three months in Kumasi, Ghana, at the Accident and Emergency Center at Komfo Anokye Teaching Hospital, assisting their faculty to train orthopedic surgeons. She later completed her pediatric orthopedic fellowship at Connecticut Children's (University of Connecticut).
Dr. Little enjoys teaching and has given numerous formal talks including: Grand Rounds at CHRISTUS Children's (Common Orthopedic Problems in Toddlers; The Psychology of Sports Injuries and Recovery), The NISD Back to School Nurse Workshop (School Sports Injuries), and Baylor College of Medicine Pediatric Residency lectures (Pediatric Knee and Ankle Injuries; Pediatric Sports Injuries).
She is a member of the Pediatric Orthopaedic Society of North America and Pediatric Research in Sports Medicine.
She loves taking care of children, developing trust-based relationships, and educating patients and their families about their diagnosis and individualized treatment plans.
Expertise: Sports medicine techniques including meniscus repair, ACL reconstruction, and patella instability; specialized care of the female athlete; and trauma and fracture care.
Education & Certifications
Education

University of South Alabama College of Medicine - Doctor of Medicine

Residency

University of Kansas School of Medicine, Wichita - Residency, Orthopedics

Fellowships

Connecticut Children's (University of Connecticut) - Fellowship, Pediatric Orthopedics

Board Certifications

American Board of Orthopaedic Surgery

Professional Memberships

Pediatric Orthopaedic Society of North America Pediatric Research in Sports Medicine