Pediatric General Surgery
Experienced Pediatric Surgeons
When your child is in need of surgical procedures, it can be a scary time. Rest assured, your children are in excellent hands with our board-certified and compassionate pediatric surgeons. At CHRISTUS Health, our pediatric surgeons specialize in the latest minimally invasive surgical options for various conditions. Our highly trained surgical team collaborates with other pediatric specialists to ensure your child receives the best possible outcome.
Type of Surgical Procedures
Abdominal
Abdominal tumors
Gallbladder and liver disorders
Intestinal tract disorders
Head & Neck
Branchial cleft anomalies
Cystic hygroma
Endoscopy for airway and esophageal foreign bodies
Lymph node disorders
Thyroid and parathyroid disorders
Thoracic
Esophageal, lung, and diaphragm disorders
Minimally invasive (Nuss) repair of pectus excavatum
Minimally invasive surgery for empyema
Advanced Laparoscopic & Thoracoscopy
Appendectomy
Cholecystectomy
Colectomy for Hirschsprung's disease, polyposis, and ulcerative colitis
Nephrectomy
Nissen fundoplication
Splenectomy
Oncology
Excision of all head/neck, thoracic, abdominal, gynecologic, and skin tumors
Multidisciplinary management of the cancer patient
Vascular access for chemotherapy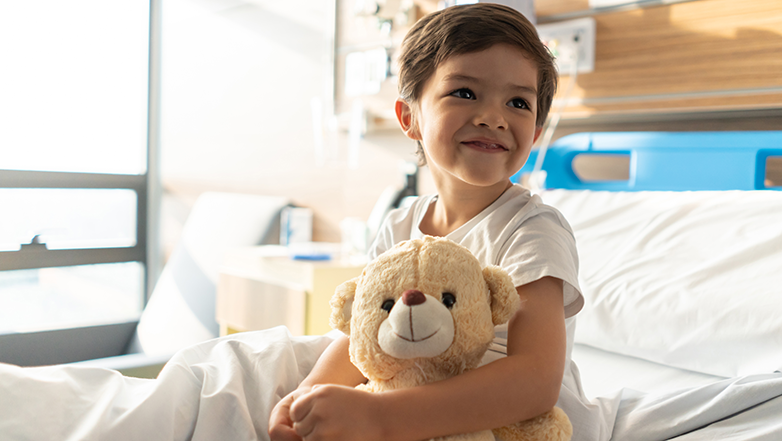 Prepare Your Child for Surgery
To ensure that you and your child are prepared for surgery, click here for in-depth information to prepare for your child's surgery. In addition, below are a few things that are helpful to know.
Please follow our physician's instructions regarding eating and drinking prior to surgery.
Bring a photo ID and your child's health insurance card to the hospital.
Bring an accurate list of any medications your child is currently taking.
If your child takes any medications routinely at home, please ask your physician for special instructions for your child's day of surgery.
A parent or legal guardian must accompany your child to the hospital and remain with them throughout their hospital stay.
If your child develops a rash, fever, cough, diarrhea, or any illness prior to surgery, please notify your physician immediately.
Child Life Service
Child Life Specialists are available to help your child understand the Hospital environment and ease any fears. In order to help provide comfort to your child, we encourage you to bring a favorite item (blanket, pillow, stuffed animal) from home to accompany them on their day of surgery.
Day of Surgery
On your child's day of surgery, you will:
Arrive two hours prior to your child's surgery time, unless otherwise instructed by your physician.
Report to kidSTOP located on the first floor to register and complete necessary paperwork.
Check into a room and prepare for surgery.
Meet your child's surgeon and anesthesiologist in the pre-op area.
Meet with the surgeon after your child's surgery.
Be discharged or admitted to the Hospital per the plan of your physician.
CHRISTUS Children's
CHRISTUS Children's is a leader in providing comprehensive, coordinated care for children from birth to age 18. Our caring teams are committed to providing high-quality service in a comfortable and safe setting.
Visit CHRISTUS Children's