In the event of an emergency please dial 9-1-1, or go to the nearest emergency room immediately.
Whether you have a broken arm or a serious injury, our emergency medicine physicians evaluate and assess your situation ensuring the highest quality of treatment and care.
CHRISTUS Bossier Emergency Hospital provides 24/7 access to emergency physicians and is the first of its kind in the region with six short-stay inpatient beds, and outpatient advanced imaging and diagnostic laboratory services.
THE NEW MODEL OF HEALTHCARE

The CHRISTUS Bossier Emergency Hospital functions as a "micro-hospital," the first of its kind in Louisiana. The facility offers an emergency department, short-stay inpatient beds, advanced imaging and diagnostic lab services. CHRISTUS emergency physicians are available 24/7. Our passion for the patients we serve will always be connected to our mission: to extend the healing ministry of Jesus Christ.
CHRISTUS
Bossier Emergency Hospital
The Cooper's Story
Read about Lisa Cooper (mom) and Johnathan Cooper (son) experience at our emergency hospital.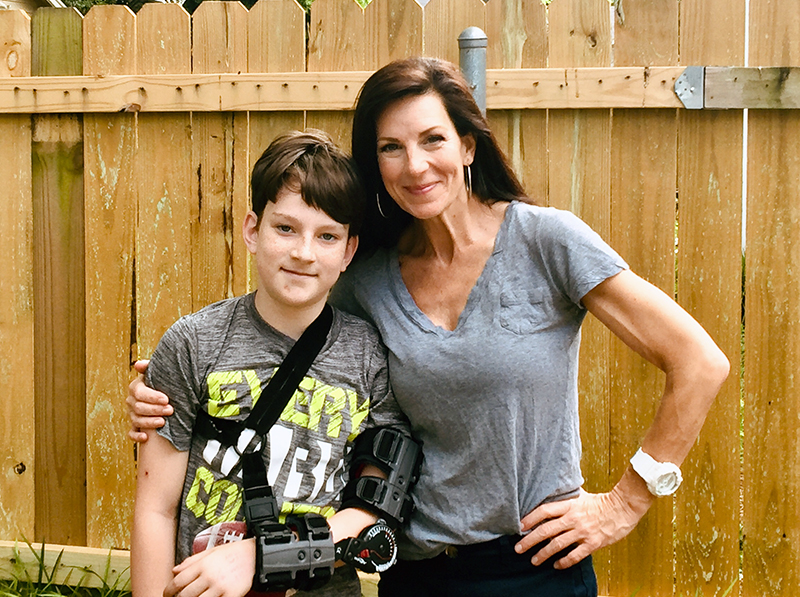 Patient & Visitor Information
CT Scan
Accurate imaging is vital in helping evaluate your health and diagnose medical conditions. Our advanced imaging technologies provide high-definition images allowing our team to make the most accurate diagnosis possible.
Learn More
Services & Treatments
Services & Treatments Offered:
Emergency Care

When you are faced with a medical emergency, CHRISTUS Health's emergency services are here to provide experienced, specialized and effective treatment, 24 hours a day, seven days a week. Learn more about CHRISTUS Health Emergency Care.

Learn More