At CHRISTUS St. Vincent, we always want our patients to have access to the care and services they need. A critical part of that is choosing the right health plan that gives you the right access to your trusted CHRISTUS St. Vincent providers.
It's important that you talk to your employer or insurance broker to ensure the health insurance coverage you have allows you to get all your health care and services right here in our community, with the CHRISTUS St. Vincent providers you know and trust.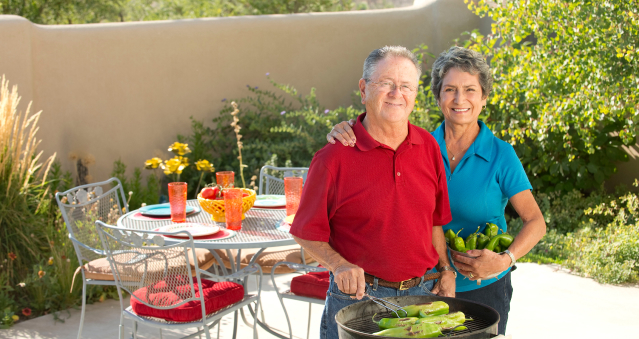 For many people, the most important factor in selecting a plan is cost. It's best to start with choosing a plan that best fits your financial situation.
Some tips for choosing a health plan:
Be aware of how different plans are set up.
Ask what co-payments may be required each time you visit a provider. Co-insurance payments refer to the amount that the insured must pay for certain services such as a hospital stay.
Be aware of the amount of deductibles you are required to pay before the coverage kicks in.
All policies have out-of-pocket limits, and these can vary greatly.
The least expensive plans will have the highest limits, so don't be fooled by the lower premiums. You could end up paying a large medical bill.
Most importantly, make sure your preferred and trusted CHRISTUS St. Vincent doctors and providers participate within your plan, especially your primary care physician. If you see specialists on a regular basis, make sure that those providers are also within the selected plan.
We accept most major insurance plans, including Blue Cross Blue Shield, Presbyterian Health Plan, Aetna, Cigna, CHRISTUS Health Plan, Humana, TRICARE and United Healthcare. Remember, when choosing a health plan, be aware of high deductible and minimal coverage plans that often result in unexpected and high out-of-pocket costs to patients and families. (American Hospital Association, www.aha.org)
Please click on the link for additional information on health plans we accept. This information is updated periodically and is subject to change. This list is not meant to be all-inclusive; please check with your health plan to verify coverage.
Additional Information
Medicare
Medicare has two billing parts. Medicare Part A (hospital insurance) helps to pay for hospital services. Medicare Part B (medical insurance) helps to pay for clinic services, doctor fees, and outpatient services.
If you are unsure whether Medicare is your primary insurance provider, please refer to the Coordination of Benefits (COB) information below:
Medicare Benefits Coordination & Recovery Center (BCRC): 855-798-2627 (toll-free)
Medicare PTAN #97327
If you have any additional insurance coverage, please provide this information at the time you are making your appointment.