A lung nodule is a small mass that can show up as a spot on the lung during a CT scan or chest X-ray. The good news is that finding out you have a lung nodule is not cause for panic — fewer than 5% of all nodules are cancerous. Still, when should you worry about lung nodules if you have them?
What Causes Lung Nodules?
Most lung nodules, also called pulmonary nodules, are caught during chest scans that are done for other reasons, for example, when your doctor thinks you may have a respiratory infection. Common reasons for lung nodules include:
Scar tissue
A previous infection in the lung
Rheumatoid arthritis
Irritants in the air
In fact, lung nodules are found in up to half of adults who get chest scans. But your doctor will likely want to keep an eye on any he or she finds and do additional tests to make sure they are benign. Your doctor will take factors such as the size, shape and location of each nodule into consideration when deciding next steps. Most often, you will have another CT scan within several months to a year. If the nodule has gotten larger, your doctor might do another imaging test called a positron emission tomography (PET) scan. In certain cases, a biopsy might be performed. Rarely, your doctor might do surgery to remove the nodule along with surrounding lung tissue.
Who Should Get Lung Cancer Screening?
While screening is not recommended for everyone, many doctors encourage annual screening for certain high-risk individuals. This includes people who have all three of the following risk factors:
A 20 pack-year or longer history of smoking. This means someone who has smoked an average of one pack per day for at least 30 years or two packs per day for at least 15 years.
Current smoker or former smoker who quit within the last 15 years.
Are 50–80 years old.
If you have any of the above risk factors, talk to your doctor about whether you need screening. After all, early detection of lung cancer really pays off.
"It has been shown that high-risk patients who receive lung cancer screening have a 20% lower chance of dying from lung cancer," said Andrew Aldrich, M.D., pulmonologist at CHRISTUS Health. "To put that into perspective, lung cancer screening prevents one cancer death for every 320 patients at high risk.
Currently, the only recommended test for lung cancer screening is a low-dose CT scan.
What Are the Risk Factors for Lung Cancer?
Smoking cigarettes is the No. 1 cause of lung cancer. The longer you smoke, the more the risk goes up, but people who smoke just a few cigarettes a day are putting themselves at higher risk. Secondhand smoke can also cause lung cancer, as can other tobacco products.
"If you smoke, stop smoking," said Reginald Baptiste, M.D., FACS, cardiothoracic surgeon at CHRISTUS Health. "Even if you have smoked for many years, when you stop, you not only decrease your future risk for lung cancer but also for stroke and cardiovascular disease. Many people have the attitude that it is too late to stop, but that is far from the truth."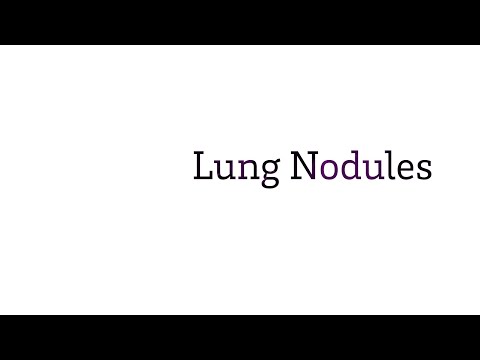 Lung Nodules