Pulmonary Rehab
Pulmonary Rehabilitation is a comprehensive program for patients with chronic obstructive pulmonary disease (COPD). Our goal is to help patients improve their quality of life and reduce the severity of their symptoms. Each participant receives a plan tailored to their individual needs that includes exercise and educational components. You, or someone you know, could benefit greatly from pulmonary rehabilitation. Our program is designed for adults who are increasingly limited in their everyday activities due to emphysema, chronic bronchitis, bronchiectasis, asthma, pulmonary fibrosis, lung surgery and environmental or occupational lung disease.
About the Program
CHRISTUS Health is unique because it is an individualized pulmonary rehab program that occurs in a group setting. Participants build relationships with other members of the group and our program helps promote social interaction and emotional well-being.
Program Benefits
Improved quality of life
Reduced respiratory symptoms
Safely and comfortably increase your exercise tolerance and performance
Enhanced ability to perform daily routine
Ability to return to work for some patients
Increased knowledge of pulmonary disease and its management
Reduced number of hospitalizations and length of stay
Reduced depression and anxiety caused by chronic pulmonary disease
Improved feelings of hope, control and esteem

Achieve a better understanding of your lung disease and learn methods for overcoming the breathing challenges you face.
Program Structure
Pulmonary rehabilitation incorporates physical reconditioning, self-care education, and breathing exercises and techniques that will improve your ability to carry out your daily activities. It also helps reduce the risks and complications of lung irritation and/or infection.
What You Learn
Use the equipment and exercise at a pace that is right for you.
Alleviate the shortness of breath that comes with activity through breathing exercises and techniques.
Properly use your medications.
Correctly maintain your home care respiratory equipment.
Recognize, treat and resist respiratory infection and flare-ups.
Use relaxation and "panic breathing" techniques.
Improve your dietary choices to promote nutrition and strength.
Conserve energy and improve work efficiency.
Get more enjoyment from leisure time by reducing the obstacles you experience during outings and travel.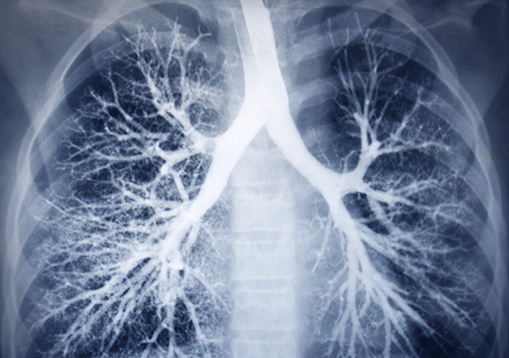 How to Get Started
You will need a signed program referral or prescription from your doctor in order to participate in pulmonary rehabilitation. The referral and other information regarding your physical condition links us to your doctor so that we may work together to provide you with the best possible care. You may need to undergo a limited physical examination and diagnostic tests. Your doctor will decide whether you are able to participate and may order any of the following:
Chest x-ray (CXR)
Exercise stress test Pulmonary function test (PFT)
Electrocardiogram (ECG)
Basic blood tests