The Orthopedic Sports Medicine Institute in Longview simplifies the healing process for orthopedic injuries, sports injuries, strokes, and more.
Our team of doctors, surgeons and therapists work together to make a plan that will help you heal and gain strength. We find the best path to help you heal faster, play better, and avoid getting hurt again. We create a unique treatment plan and care routine just for you, so you can be the strongest you can be.
Our approach aims to help you progress faster toward your health goals, provide a more positive overall experience, and put you on a path to long-term health, recovery and strength.
Save time and effort with our convenient, all-in-one facility, where you can consult with your therapists and care team in a single visit:
Diabetes Education
Fitness and Aquatics Center
Hand and Occupational Therapy
Orthopedics
Physical Therapy
Podiatry
Radiology Services
Speech Therapy
Sports Medicine
Stroke Rehabilitation
Institute for Healthy Living
Fitness and Aquatics Center
The Institute for Healthy Living offers a clean, professional gym and aquatics center where you can stay fit, recover from an injury, and get the attention you need to improve your overall health.
Get a Seven Day Pass
Getting Your Body to Its Highest Potential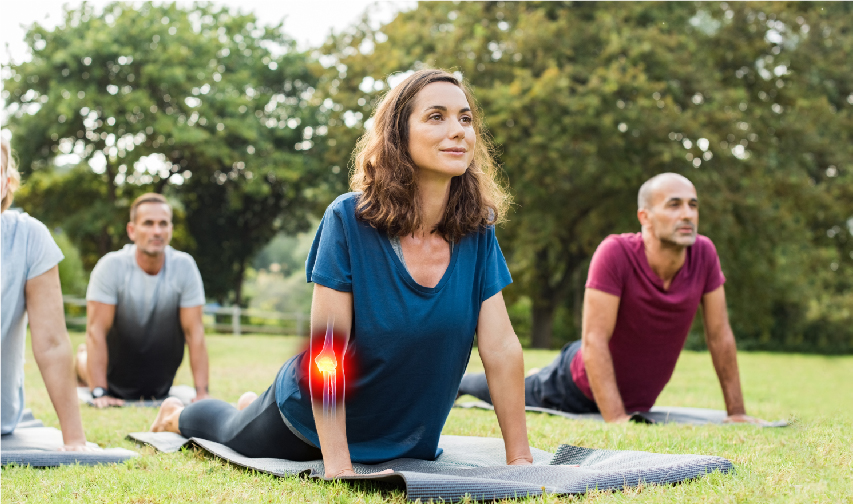 We aim to ensure your body performs at its highest potential by focusing on conditions and injuries affecting joints, bones, and muscles.
Conditions We Treat:
Pain in the ankle, back, foot, heel, hip, knee, neck, and shoulder
Pain from arthritis
Concussions
Disc diseases
Fractures
Joint injuries and replacement
Leg muscle injuries, sprains and strains
Orthopedic injuries
Overuse injuries
Poor balance
Pre- and post-surgical conditions
Sports injuries
Stroke
Traumatic Brain Injury
Work-related Injuries
Highly Qualified Experts
Our team of experts offers unified treatment from multiple medical disciplines located in one facility.
Our team of experienced rehabilitation clinicians offers targeted therapies and personalized programs to suit the patient's unique needs and promote their well-being.
CHRISTUS
Orthopedics & Sports Medicine Institute
Patient & Visitor Information
If you cannot come alone to your appointment, please bring only essential visitors.
Masks are not required within our facilities but will be worn when providing care to those who have possibly infectious respiratory illnesses. Patients and essential visitors with symptoms of possibly contagious respiratory illnesses are asked to wear a mask within our facilities to protect our community of patients.
Most major insurance plans and Medicare are accepted. However, it is the responsibility of each patient to check with your individual insurance to confirm that our clinic is within your plan's network.
For life threatening emergencies, please call 911.
If you do not believe your after hour issue constitutes an emergency, please call our office and the answering service will get in touch with the on-call physician. On-call physicians are available to help out in possible emergencies. Please do not call the after hours line for medication refills, appointment scheduling or test/lab results.
When you login into your MyCHRISTUS account, you can schedule a visit to come into our office to see your Primary Care Clinician face-to-face or schedule a virtual visit. Either way, your clinician is here to make sure there is never an interruption in care. MyCHRISTUS allows you to access your health records, view test results, manage billing, request prescription refills, ask questions, and set appointments with the click of a button. Parents can also access their children's records via MyCHRISTUS. MyCHRISTUS is password-protected and delivered via an encrypted connection, ensuring it is safe from unauthorized access.
Finding the right provider to provide the care you need as a new patient can seem like a daunting task. We understand and are here to help you choose the provider that fits you and the method of care that works best for you. Whether it is coming into our office or scheduling a virtual visit, we are here to provide seamless care for you and your entire family.