CHRISTUS
Tracy Byrd Hyperbaric Medicine and Wound Care Center
Wound Care
Once the cause of the slow-to-heal wound is determined, our center utilizes advanced treatment to promote wound healing. Many people are affected by hard-to-heal wounds that can result from a number of factors including poor circulation, diabetes, trauma, altered nutritional status and immune system problems. In these cases, the medical problem requires special treatment and care.
Learn More
The Tracy Byrd Hyperbaric Medicine and Wound Care Center at CHRISTUS Southeast Texas St. Elizabeth provides the only multi-patient hyperbaric chamber in the area for the treatment of resistant wounds. Located on the ground floor of the CHRISTUS Outpatient Pavilion in Beaumont, Texas.

Our hyperbaric facility makes it easier for patients to receive the most appropriate and advanced treatment close to home or work – so you don't have to travel to Houston, Louisiana, or other out-of-town medical centers when we have the latest approaches right here, whether you live in Beaumont, Port Arthur/Mid County or other cities in the Southeast Texas area.
On your first visit, you will have a comprehensive physical and diagnostic evaluation to identify the type of wound you have and the underlying problems causing it. Tests may include radiology and vascular studies, laboratory and transcutaneous oxygen testing. If you have a wound that is not responding within 4 weeks of conventional treatment, the Tracy Byrd Hyperbaric and Wound Care Center has specialized clinicians and advanced services to assist in healing your problem wound.
Our multidisciplinary team includes certified physicians with specialization in internal medicine, podiatry and interventional radiology and our family nurse practitioner is a certified wound specialist. Each of our nurses and hyperbaric technicians has advanced training in the assessment and treatment of slow healing wounds.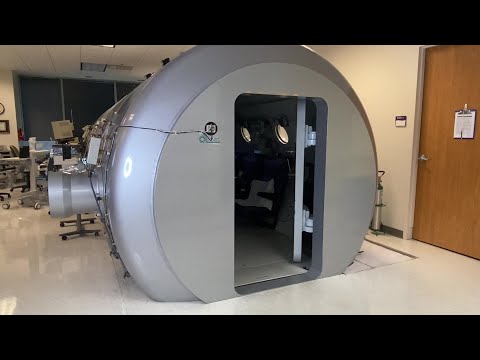 Patient & Visitor Information
Patients
Visitor Guidelines