Clinical Pastoral Education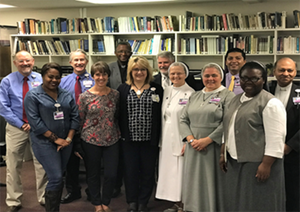 Clinical Pastoral Education (CPE) at CHRISTUS Health is a theological education that allows students to learn by experience in a clinical setting while working under the supervision of a qualified ministry of spiritual care practitioner.
The primary educational purpose of CPE is to provide:
Spiritual care to individuals and groups in an increasingly effective manner
Develop and/or enhance your pastoral identity
Develop a variety of interpersonal and academic skills related to the provision of spiritual care in a variety of clinical settings
CPE at CHRISTUS Health
Our Mission, Spirituality, and Core Values form the foundation for our provision.
Our Mission: "To extend the healing ministry of Jesus Christ."
Our Spirituality: The Spirituality of CHRISTUS Health compels us to service in response to the needs of others to extend the healing ministry of Jesus Christ.
Our Core Values: Dignity, Integrity, Excellence, Compassion, Stewardship
Accredited by ACPE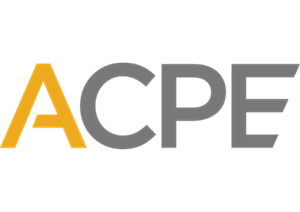 CPE at CHRISTUS Health is accredited by the Association for Clinical Pastoral Education (ACPE), for Levels I, II and Certified Educator CPE. Located at One West Court Square, Suite 325, Decatur, GA 30030. For more information, please feel free to call 404-320-1472 or visit our website at www.acpe.edu.