Tamara Flys, PhD, MPH, CCRC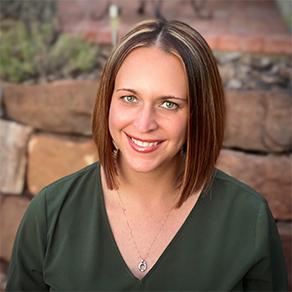 Drive Santa Fe, NM 87505
Office: 505-913-3027
Email: tamara.flys@stvin.org
Current Appointments
Regional Research Manager, Christus St. Vincent, Santa Fe, NM
Consultant, AXCES Research Group, Santa Fe, NM
Past Appointments
Director of Research, Southwest Care Center, NM
Senior Research Program Coordinator II, Johns Hopkins Center for AIDS Research, MD
Senior Research Program Coordinator II, Center for Clinical Global Health Education at Johns Hopkins University School of Medicine, MD
Coordinator Senior, Research Management Office-Arizona State University, AZ
Education and Training
Certified Clinical Research Coordinator, Association of Clinical Research Professionals (ACRP), 2016
MPH, Johns Hopkins School of Public Health, 2015
PhD, Johns Hopkins University School of Medicine, 2008
BS, Arizona State University, 2002
Selected Publications
Leite L, Buresh M, Rios N, Conley A, Flys T, and Page KR. Cell phone utilization among foreign-born Latinos: A promising tool for dissemination of health and HIV information. J Immigr Minor Health, Feb 26, 2013 [Epub ahead of print].
Flys T*, González R, Sued O, Suarez Conejero J, Kestler E, Sosa N, McKenzie-White J, Monzón II, Torres CR, Page K. A novel educational strategy targeting health care workers in underserved communities in Central America to integrate HIV into primary medical care. PLoS ONE, 7(10):e46426, Epub 2012 Oct 24. *Corresponding author
Flys TS, McConnell MS, Matovu F, Church JD, Bagenda D, Khaki L, Bakaki P, Thigpen MC, Eure C, Fowler MG, and Eshleman SH. Nevirapine resistance in women and infants after first versus repeated use of single dose nevirapine for prevention of HIV-1 vertical transmission. J Infect Dis, 198: 465-9, 2008.