Who Does Breast Cancer Affect?
Breast cancer affects almost 1 in 8 women in the United States and it is a curable disease if detected early enough. At CHRISTUS Health, we emphasize the importance of breast exams and mammograms for women and even men who have a family history of breast cancer. Our compassionate oncologists and medical associates help detect breast abnormalities to ensure you receive the necessary resources, diagnostics, treatments, and procedures.
Signs & Symptoms
There are many common warning signs of breast cancer, however, some people may not experience any symptoms:
A lump in the breast or armpit (underarm)
Swelling or thickness in part of the breast
Irritated and dimpled breast skin
Flaky or redness of skin in the nipple or breast area
Excessive pain in the nipple area
Size or shape of breast changed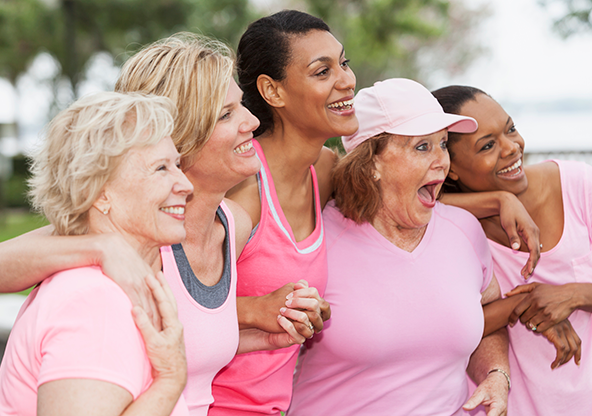 Diagnosing & Treating Breast Cancer
Diagnosing
CHRISTUS Health strives to keep up-to-date with the latest technology to diagnose breast cancer. Learn more about our various ways of detecting breast cancer.
Treatments & Procedures
Each patient's journey with breast cancer is different, including treatments and procedures. From radiation, chemotherapy to surgical procedures, you can trust we will educate you with your options.
Schedule Your Mammography
1 out of 8 women will receive a breast cancer diagnosis in her lifetime. At CHRISTUS Health, we believe even one is too many. Scheduling your annual mammogram and speaking to your primary care physician regarding what steps you can take for preventative care establishes a legacy of optimal breast health and wellness.
Fill out the form to request a mammogram at a CHRISTUS Health location near you, or call the locations number below.