Highlighting Black Maternal Health Week: Preterm Labor and Preterm Birth
By: Dr. Lea Porche, Maternal Fetal Medicine Specialist at CHRISTUS Children's
Black Maternal Health Week, which is recognized annually between April 11 and April 17, is an opportunity to build awareness, amplify voices, and promote public health efforts surrounding Black maternal health. Originally founded by the Black Mamas Matter Alliance, the week-long campaign is held during National Minority Health Month and begins each year on April 11, which is recognized as the International Day for Maternal Health and Rights. To promote these efforts, Dr. Lea Porche, Maternal Fetal Medicine Specialist at CHRISTUS Children's, has penned a series of three articles to highlight disparities that exist and share educational information for both providers and patients. This is the third article in that series.
According to the March of Dimes, in 2021, one in every 10 babies in the U.S. was born prematurely—meaning they were born before 37 weeks gestation. Like maternal mortality, racial disparities also exist when it comes to preterm birth in the U.S., with 14.2% of Black infants born prematurely compared to only 9.2% of their white counterparts. Although the reasons for this are not fully understood, many of the same patient, community, provider, and system factors are believed to contribute to this occurrence.

It is important for patients to be aware of the signs of preterm labor, which can differ significantly between the second and third trimesters. In the second trimester especially, it is common for patients to have no idea they are in labor. Typically, symptoms of labor that early could include painless tightening in the abdomen, a dull backache, a slight sensation of pelvic pressure, and vaginal spotting. Also, any cramping that is increasing in frequency or leaking fluid should be addressed. In the third trimester, symptoms of labor may include regular contractions—which feel like a painful tightening in the abdomen—rhythmic back pain, vaginal bleeding or a sudden increase in discharge and increased pelvic pressure.

We recommend that women who do go into labor prematurely seek the highest level of care available to them, as expertise and specialized resources can improve outcomes for both mothers and their babies. Maternal transport services are available for expectant mothers who need to be transferred to CHRISTUS Children's to receive a higher level of care for both mother and baby. For mothers who give birth prematurely in an outside facility, CHRISTUS Children's offers neonatal and pediatric transport available 24/7 to transfer critically ill neonates and infants in need of a high level of care. In addition, CHRISTUS Children's has a Level IV NICU—the highest designation available—which means we can provide the most specialized level of care to babies born prematurely.
Common Conditions Premature Babies Experience
It is important that babies born prematurely are cared for in a facility that can address all of these issues, both before and after delivery. Maternal fetal medicine physicians specialize in caring for women at increased risk for preterm delivery, and the appropriate care prior to delivery helps the neonatologists (or high-risk pediatricians) provide the best care for babies after delivery. At CHRISTUS Children's, we have a multidisciplinary and coordinated team of specialists who can care for preterm babies to ensure that the best possible outcomes are achieved.
Highlight Black Maternal Health Week

View More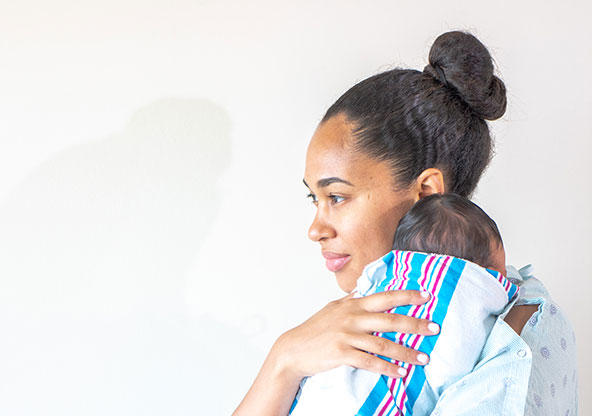 Black Maternal Health Week: The Story of Kira Johnson and the Call for Awareness
Learn about Kira Dixon Johnson and her tragic death just hours after giving birth. Unfortunately, her story is but one example of the devastation that is all too common among black women.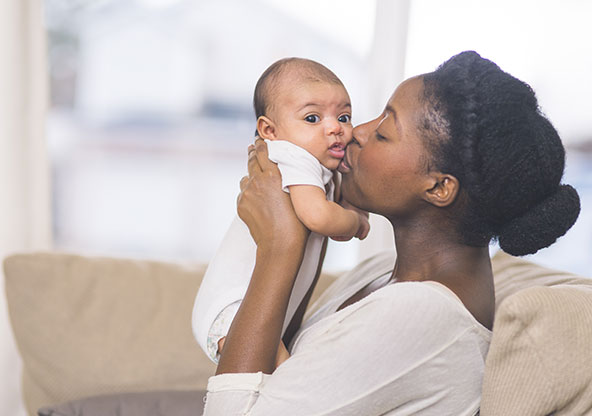 Highlighting Black Maternal Health Week: Maternal Mortality Among Black Mothers
Each year in the U.S., approximately 700 women die during pregnancy or in the 12 months after delivery, according to the Centers for Disease Control and Prevention (CDC). Many of these deaths are preventable, and racial disparities continue to persist in maternal care. In fact, Black women are three times more likely to die from a pregnancy-related cause than white women in the U.S.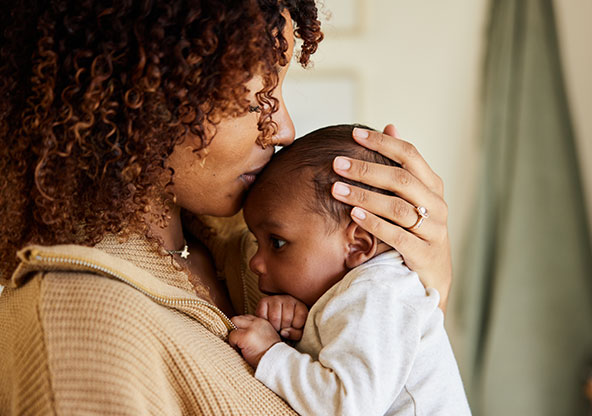 Highlighting Black Maternal Health Week: The Risks of Chronic Hypertension during Pregnancy
Monitoring blood pressure is an important part of any pregnancy, but high blood pressure—known as hypertension—can have adverse effects for both a mother and her baby. According to a recent article published in the Journal of Women's Health, Black women in the United States have rates of hypertension that are 50% higher than white women, and they are 40% more likely to develop cardiovascular disease—for which hypertension is a risk factor.