Celebrating Spirtual Care Week
The celebration of Spiritual Care Week provides an opportunity for chaplains and our chaplains-in-training to share their story and to celebrate their ministry. The chaplains at CHRISTUS Children's are dedicated to serving your spirit through passionate ministry with compassionate care. Through this blog, we will introduce you to the extraordinary chaplains who work alongside our physicians and nurses to deliver a health-care experience that embraces the mind, body and spirit of the individuals and families we serve.
Meet Chaplain Darren Bennett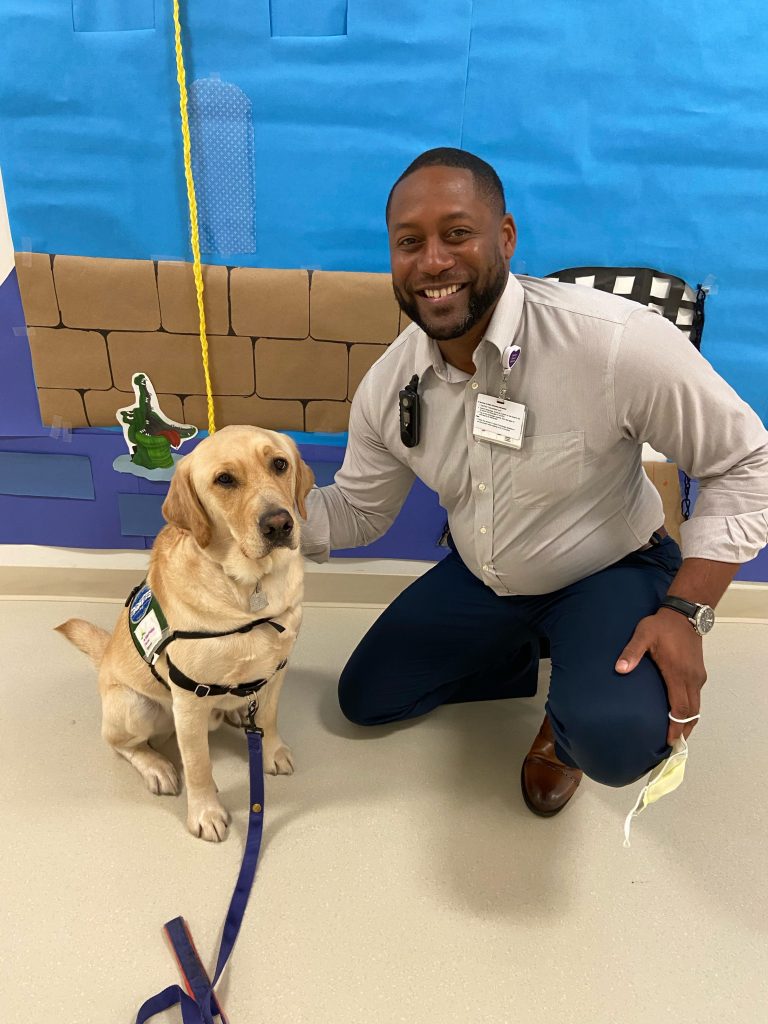 Chaplain Darren Bennett was born in Louisville, Kentucky. Darren is a proud graduate of Kentucky State University, a historically Black university in Frankfort, Kentucky. He has lived in 10 U.S. cities. Darren moved to San Antonio this past summer after joining our Spiritual Care Team as a pediatric chaplain. Darren enjoys sports, cooking, reading and watching movies. "I like the opportunity to connect with people in some of the most authentic ways," Darren said.
Meet Chaplain Gabriela "Gabi" De Faria Lira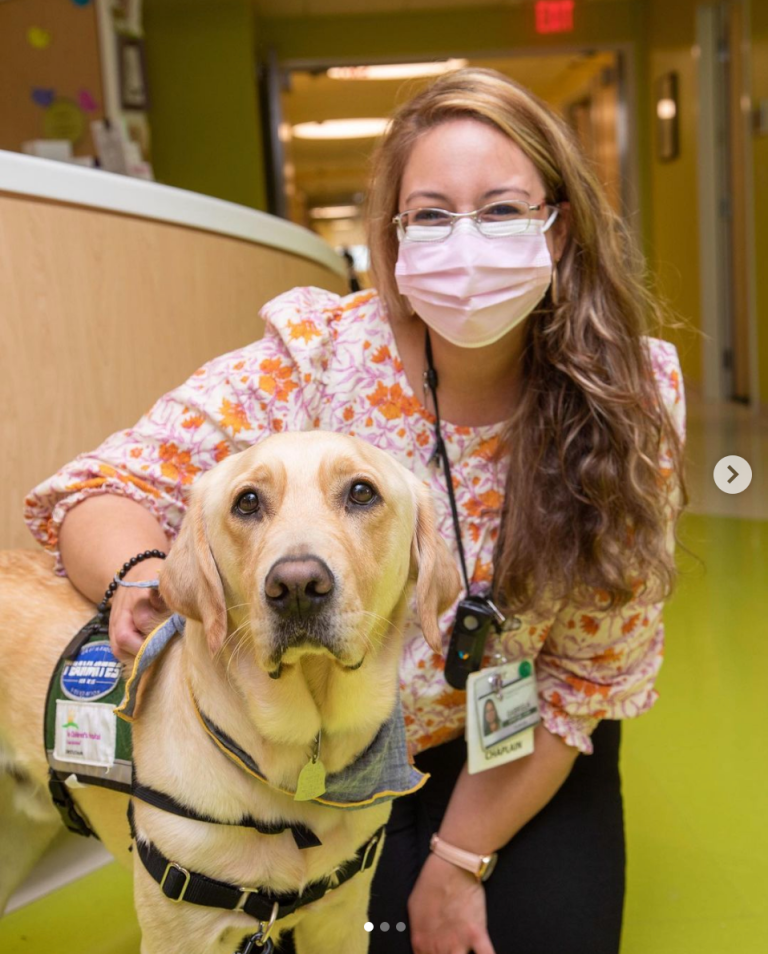 Chaplain Gabriela De Faria Lira was born in Recife, PE, Brazil, and has lived in San Antonio for the past 12 years. Chaplain Gabi, as she is affectionately known, has served with compassion on our Spiritual Care Team for four years. She completed both a bachelor's and a master's degree while in the United States. Her first language is Portuguese and she learned English and Spanish at the same time while studying in San Antonio. Gabriela is an ordained minister and is currently pursuing board certification for chaplaincy. Chaplain Gabi likes spending time with her husband and daughter, going to the beach, and listening to music. "What I love about chaplaincy is getting to know people, other cultures, and different faith traditions," Gabi said.
Meet Chaplain Resident Nathan Magsig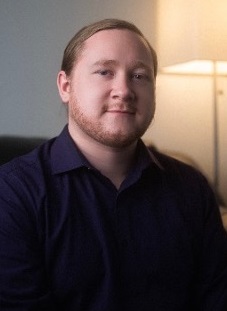 Chaplain Resident Nathan Magsig was born in Anderson, Indianam but has spent most of his life in San Antonio. Nathan is currently a Master of Divinity student through Liberty University's Rawlings School of Divinity with additional course work from Anderson School of Theology. Nathan holds degrees in liberal arts and business marketing through Anderson University and has enjoyed a background in design and print production. Nathan also enjoys ministering through youth, worship, and stand-in preaching via his home church and family ministries.
Nathan's personal interests and passions range from art and design to outdoor activities, travel, and studies of history and culture. In his free time, Nathan loves being with his friends and family and creating art through both digital and traditional medium. "To me, chaplaincy is a powerful means of creating meaningful relationships through ministry service and intentional presence. I feel very blessed to be a small piece of the ministry here at CHRISTUS," Nathan said.
Meet Chaplain Alyssa Maldonado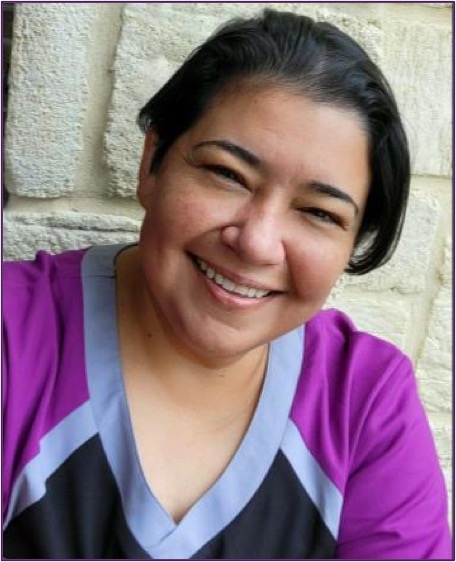 Chaplain Alyssa Maldonado is from San Antonio and had the blessing of completing her chaplain internship and residency at Cleveland Clinic in Cleveland, Ohio. Alyssa earned a Bachelor of Business Administration in marketing from the University of the Incarnate Word and is completing a Master of Divinity with a concentration in chaplaincy in December 2021 from Chicago Theological Seminary. She is currently working toward both ordination and chaplaincy board certification.
Alyssa and has served with CHRISTUS Santa Rosa Health System as a part-time chaplain since January 2021, and also serves as a hospice chaplain. Alyssa recently began serving as the Associate Care Chaplain for CHRISTUS Children's. Chaplain Alyssa enjoys spending time with her family, serving others, watching movies and sports, listening to soft rock music and reading.
"Chaplaincy speaks to my heart and spirit and I am passionate about it. At the end of my shift, I remember that I went nowhere by accident," Alyssa shared.
Meet Chaplain Stephani Shumaker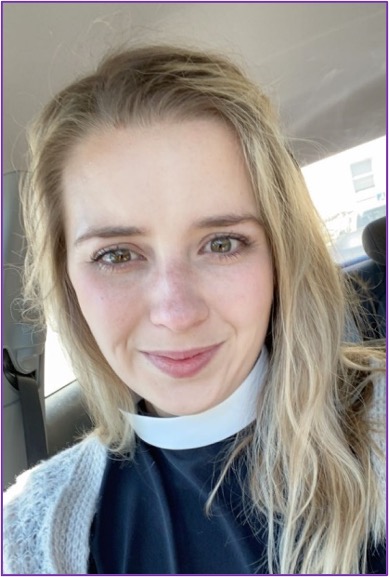 Meet Chaplain Boby Thomas
Hospitalized patients in our pediatric and women's service units may request a visit from a chaplain by asking their nurse. During Spiritual Care Week, we offer our sincere gratitude to our team of chaplains who answered the call to serve our ministry and to fulfill our mission to extend the healing ministry of Jesus Christ.