5 Reasons You Might Consider a Medicare Advantage Plan
Original Medicare, Part A and B, is run by the federal government and typically has higher monthly premiums, but beneficiaries may have to pay deductibles and coinsurance for services.
It is essential for individuals to carefully evaluate their specific healthcare needs and budget when deciding between Original Medicare and a Medicare Advantage plan.
Your choices for your Medicare health plan will affect how much you spend on coverage, what services you can use, what doctors you can see, and how good your care is.
How Much is a Medicare Advantage Plan?
The cost of a Medicare Advantage plan can vary depending on the specific coverage and extras offered. Generally, Medicare Advantage plans have a monthly premium in addition to any Part B premium the beneficiary may have to pay.
In some cases, a Medicare Advantage plan may have $0 monthly premiums but require higher out-of-pocket service costs. Therefore, it is essential to carefully review the details of a plan before enrolling to understand the total cost.
What Does Medicare Advantage Cover?
Medicare Advantage plans cover the services that Original Medicare covers, including hospital stays, skilled nursing care, and doctor's visits. In addition, many Medicare Advantage plans offer additional coverage, such as vision, hearing, and dental care.
Some Medicare Advantage plans cover prescriptions. Overall, individuals should carefully consider their healthcare needs and budget when deciding between Original Medicare and a Medicare Advantage plan.
Reasons to Consider a Medicare Advantage Plan
1) Yearly Out of Pocket Limit
There is a yearly limit on how much you have to pay out of pocket for services that Medicare Part A and Part B cover. Once you reach your plan's limit, you will not have to pay anything for services that Part A and B cover for the rest of the year.
2) More comprehensive care
If you want more comprehensive coverage and lower out-of-pocket costs, the Medicare Advantage plan might be what you need. This means the plan covers extra services such as vision, hearing, and dental care. Some plans may even cover prescription drugs.
3) Convenience of having all coverage under one plan
If you prefer to have all your healthcare coverage under one plan instead of managing multiple insurance policies. This can also make it easier to keep track of expenses and coverage. It is important to note that every individual's healthcare needs and financial situation is unique.
4) Private Insurance
Medicare Advantage is a plan that Medicare has approved. A private company offers it instead of Original Medicare. These plans usually include Part A, Part B, and Part D for your health and drug coverage.
5) Join a Network of Doctors and Specialists
Often with Medicare Advantage, you can only visit doctors and specialists in the plan's network. This can be positive for your care because providers can better share information and provide more seamless and continuous care. With Medicare A and B, you can use any doctor or hospital that takes Medicare.
CHRISTUS Health Plan Designed for You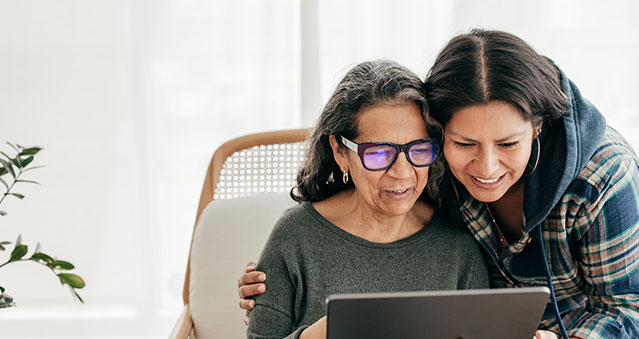 CHRISTUS Health Plan offers affordable health insurance plans for everyone. Part of the CHRISTUS Health System, we care for your health with regional hospitals and clinics you know. As a health insurance provider, CHRISTUS Health Plan offers plans that are affordable and simple.
Get Health Care