Kate Young's Heart Story
Family History Plays a Bigger Role Than She Realized
"I noticed that when I would walk, I had to stop to catch my breath, which was not normal."
Kate Young retired in 2020. She rested for a few months and took it easy. She started to go for walks. However, when she did, she could not catch her breath. This was not normal. Working in healthcare for 40 years she knew she needed to see a doctor. Kate went to her primary care provider, who recommended a cardiologist. The cardiologist recommended a procedure called a cardiac catheterization, which can measure blockages and rhythms of the heart.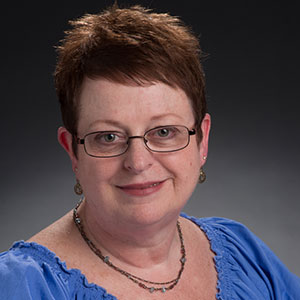 Cholesterol Build Up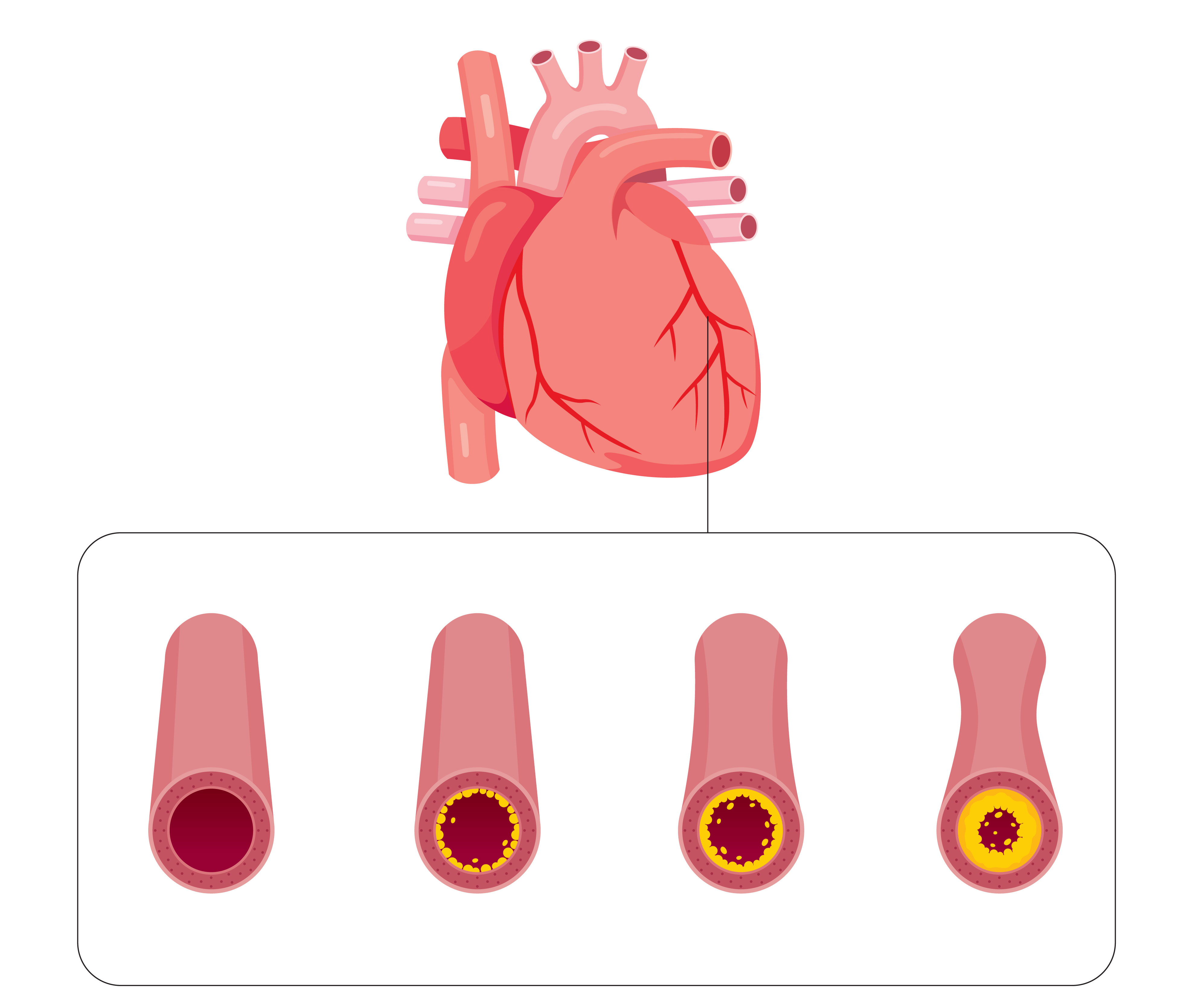 Pictured above is an illustration that shows the progression of narrowing or blockage of the coronary arteries. This condition is caused by build-up of cholesterol and fats inside the arteries.
Artery 70% Blocked
The cardiologist found a 70% blockage of Kate's LAD, which is the left anterior descending artery of her heart. They put in a stent, which is a tiny tube that can open arteries.
After the procedure, Kate knew she needed to be more active, but she felt afraid to exercise on her own.
The CHRISTUS team placed Kate in a comprehensive cardiac rehab program. The nursing team, exercise physiologist and dietitians began educating Kate on heart disease. She participated in a supervised exercise program where clinicians monitored her heart as she exercised. Dieticians provided actual cooking demonstrations and gave Kate a booklet with recipes and dietary training.
"It's an extremely comprehensive program, you learn what risk factors you have, you learn how to modify those risk factors. You learn how to exercise, you learn about nutrition, things that even being a nurse that I really didn't pay attention to." - Kate
"I think that a lot of people really don't understand how much your medical history can play in a lot of different illnesses, but especially cardiac disease."
Kate's father died at the age of 54 in a sudden heart attack. Two of her brothers also died of a heart attack. With a strong family history, and as a nurse, Kate knew that she needed to watch for signs of heart disease. Kate started seeing a cardiologist at the age of 40 to conduct stress tests. Also known as an exercise stress test, the stress test is a medical examination that assesses the heart during physical activity.
She had a stress test done about three years prior to getting a stint, which was negative.
But when she retired, she didn't pay attention to her blood pressure or her pre-diabetic condition caused by obesity. "I think a lot of those things were covered in depth in my rehab program, which just makes you more self aware."
"It really gave me the tools to make the changes that I need to live a healthy life."