CHRISTUS Children's
Pediatric Complex Care Program
Coordinated Care
For any child with complex medical needs, they may benefit from being part of the Children's Complex Care Program at CHRISTUS Health. This group of board-certified pediatricians have extensive experience caring for children who with multiple medical conditions that require a comprehensive approach to coordinated care among pediatric subspecialists.
As part of the Baylor College of Medicine, this group of primary care pediatricians evaluate requests for referrals from primary care physicians, subspecialists, and by self-referral.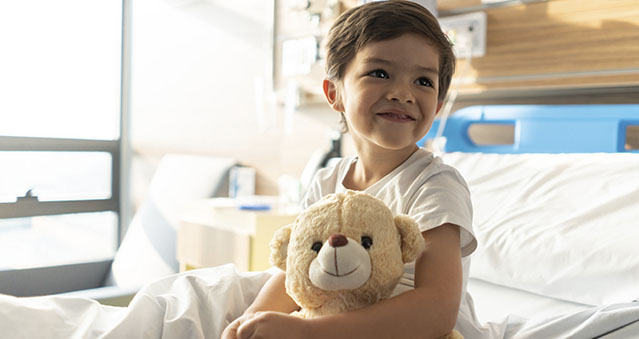 Enroll in Our Complex Care Program
To be considered for the Complex Care program, complete our request form and submit to our office. We will then determine if the Children's Complex Care Program is the best medical home for your child. Within two weeks, a clinic team member will contact you or your physician after reviewing the referral.
To check on the status of the referral, call 210-704-4966, Monday – Friday, 8:00 a.m. – 4:30 p.m.

Program includes:

Assignment to a primary care physician (PCP)




Care coordination, including referral coordination and nursing case management

A registered dietitian to help identify resources the family may need
Clinical staff experienced with medically complex children
24-hour on-call nurse triage
In-person and telemedicine appointments
Well-child care, routine follow-up, urgent care visits
Future plans include a home visitation program and individualized care plans
Acceptance guidelines:
Referral by their current primary care proverd, subspecialist or self-referral

Based upon referral, Complex Care team will review and notify referring physician and/or patient's family regarding acceptance within two weeks.
Patient must meet all categories listed below:
Complex medical diagnosis that requires active management, causes functional limitations, and/or decreases life expectancy
Technology dependence that requires a private duty nurse and/or one or more of the following:

Respiratory: invasive ventilation, NIPPV, tracheostomy
Nutrition/Gastrointestinal: gastrostomy tube, gastrojejunostomy tube, ostomies, TPN
Vascular: central line (case by case dependent on diagnosis)
Cardiac: complex cardiac support devices (LVAD)
Neurologic: VP Shunt

Child has routine visits with more than two pediatric specialists (i.e. every six months). These specialists are actively engaged in the child's care plan. Specialists may include developmental professionals and therapists.