Adult Athletic Sports Training
Athletic Training for Adults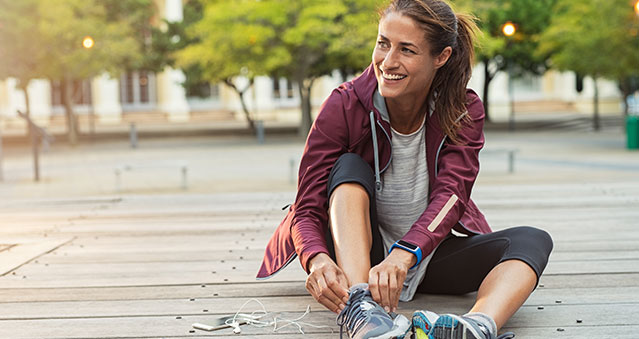 CHRISTUS Human Performance Center's Adult Sports Performance Training packages are built for elite athletes and adults getting into shape. We will train you on how to move properly by teaching proper mechanics and movement patterns while also developing power, strength and speed.
Tyler, Texas Athletic Training
Foundation to Peak
We will help you get started in a foundation program as you work your way to a peak athletic performer.
Strength and Core Development
We work with you to get stronger and work on your core.
Tracking Progress
We take a research-driven approach and track everything. We want you to see your progress.
See More Details on Shred 60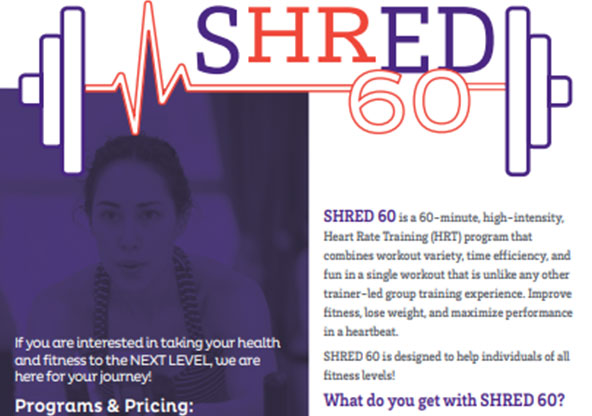 ---
SHRED 60 is a 60-minute, high-intensity, Heart Rate Training (HRT) program that combines workout variety, time efficiency, and fun in a single workout that is unlike any other trainer-led group training experience. Improve fitness, lose weight, and maximize performance in a heartbeat.
See More Details
Trinity Group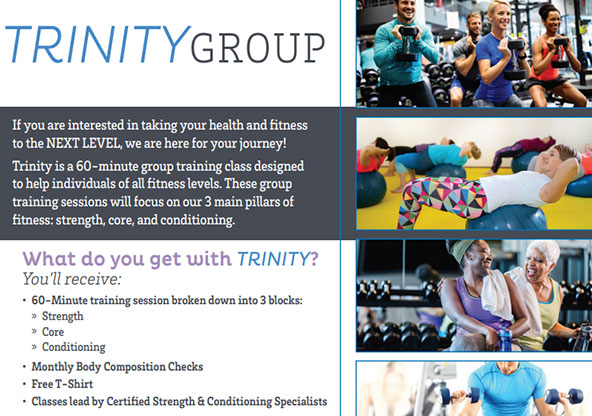 ---
For more advanced athletes, Trinity is a 60-minute group training class designed to help individuals of all fitness levels. These group training sessions will focus on our three main pillars of fitness: strength, core and, conditioning.
See More Details
---
More About the Trinity Group Program
Foundation– If you are just getting started, our Foundation program is perfect for you. We get you started and slowly increase intensity and strength exercises. Foundation members usually meet one time a week.
Select – Depending on your assessment, you could be placed in the Select program, which meets with a strength and conditioning coach twice a week.
Peak – For the Peak performers, those who are running marathons, triathlons and in peak shape, our Peak program offers sessions five days a week. This program is designed to help athletes on the top of their game to improve and reduce the risk of injury.
Learn More
---