Mental Health and Our Youth
August 24 is Mental Health Awareness Day
Blog provided by the following Baylor College of Medicine Pediatric Residents at CHRISTUS Children's: Dr. Nga Tang, PGY1; Dr. Alyssa Estes, PGY1; Dr. Matthew Sattler, PGY1; Dr. Christian Molony, PGY1; Dr. Ashley Gabriel, PGY2; Dr. Andrew Milera, PGY2; Dr. Cody Clary, PGY2; Dr. Amanda Scully, PGY2; Dr. Lauren Kjolhede, PGY3; Dr. Ann Marie Mojica, PGY3; Dr. Pedro Zavala, PGY3
Children's mental health is an important part of their well-being and overall health as they grow and develop into adults. Anxiety, depression, bullying, suicide, social media exposure, addiction, and even school shootings are all issues that our children face today.
A common denominator is that all are related to mental health. But how often do we truly address mental health on a daily basis? What if we discover that our children need help?
It can seem a daunting task, but we hope we can shed light on this day set aside to reflect on mental health and share resources to help our children and families when they need it most.
As shocking as these numbers are, experts believe that the statistics are still under-reported². Children with MEB disorders are twice as likely to start using illicit drugs and alcohol. They constitute up to three-quarters of detainees in juvenile detention centers.
Moreover, approximately half of them will not graduate from high school³. These statistics illustrate that children with MEB disorders are an underserved population that would greatly benefit from increased resources.
As pediatricians in the San Antonio area, many clinic visits are now centered around mental health and behavioral concerns, rather than sick visits for sore throats, coughs, or ankle injuries. Recognizing and discussing how children build relationships or respond to stress can be as important to their health as brushing their teeth and eating a healthy diet.
Below are resources available to assist with mental health – ranging from crisis hotlines, counseling resources, and more to assist in addressing mental health in our community.
Available Resources:
References:
Bexar County Behavioral Risk Factor Surveillance System (BRFSS) https://www.sanantonio.gov/Portals/0/Files/health/News/Reports/BRFSSReport2016_5-31-18.pdf?ver=2018-06-04-155732-877
For parents seeking help for their child, a good place to start is with your pediatrician. If you need to find a pediatrician in San Antonio click here.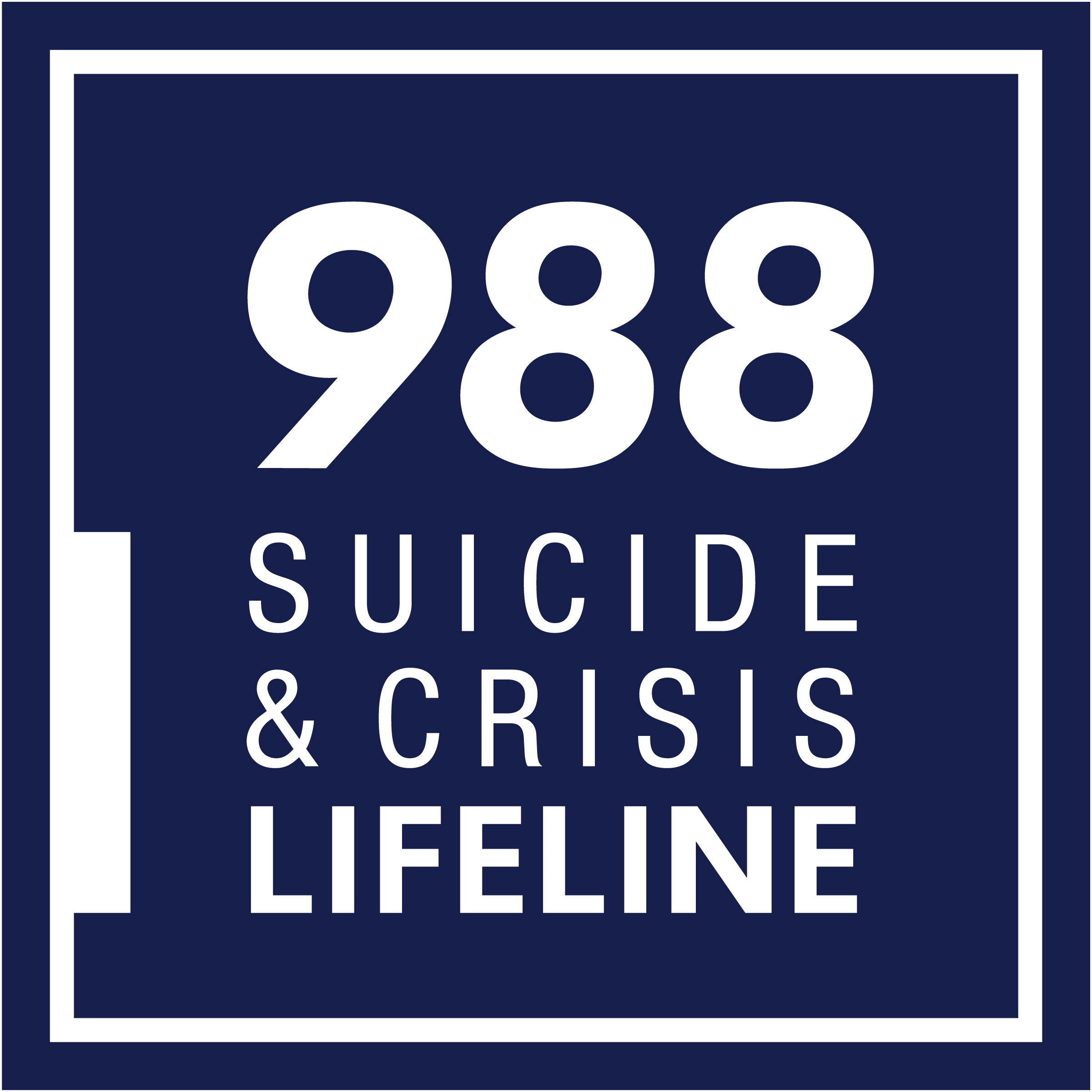 Suicide & Crisis Lifeline
The 988 Suicide & Crisis Lifeline is an effective, life-saving safety net for those experiencing mental health crisis.
Learn More