7 Child-Friendly Foods to Prevent Constipation
By Elissa Gonzalez, MD

What is constipation?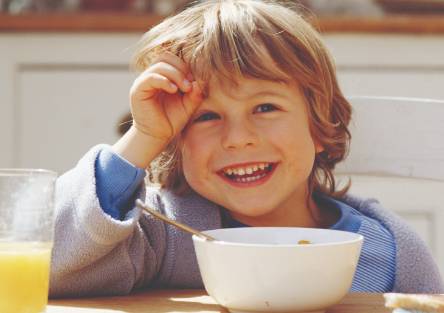 Constipation is when a child does not poop more than a few times a week, has pain when pooping, or passes large or hard poop. Constipation can lead to encopresis, which is leaking of poop in the underwear which can lead to embarrassment and other psycho-social issues.
Common times for constipation to occur are introduction of solids, toilet training and school entry.
How do we, as parents, prevent constipation?
Sit on the toilet: Remind your child to use the restroom after every meal to make room for more food. Sitting up straight can also aid in pooping.
Fiber: Introduce high fiber foods children will enjoy.
Hydration: Give them plenty of opportunity throughout the day to drink water.
Seven high fiber child-friendly foods:
Popcorn: An easy on-the-go snack. Avoid extra butter and sugar.
Almonds: Another easy snack.
Dark Chocolate: Look for cocoa content of between 70-95 percent or higher
Oats: Oatmeal is a quick breakfast. Add fruit such as raspberries.
Lentils: Cook them like your favorite beans.
Avocados: Mix into any dish such as eggs, brown rice, or tuna salad.
Raspberries: Pack these for an on-the-go snack.
How does constipation happen?
When a child eats food it goes from the mouth to the stomach then to the intestines. The body begins pulling water from stool so it becomes solid and waits in the rectum. Signals in the body tell the child there is poop in the rectum and they can decide to relax the muscle and go or hold on to it. Many children are embarrassed by the urge to poop and will hold it.
When the child decides to hold his poop it will sit in the rectum and the body will continue to pull water. It will become dry and hard and difficult to push out. Poop will continue to collect and stretch out the colon making the child lose the urge to use the restroom.
The rectum is like a balloon and will go back to its original shape the first time it is stretched out, but if it continues to stretch, then it will be flabby and weak and the poop will build up. It may take a year for some children to return to normal after treatment.
Already constipated?
Visit with your pediatrician. They may suggest prune juice, medications or even a bowel clean out depending on the severity of the constipation.
If you need a pediatrician for your child, visit this page.