Compassionate Pediatric Cancer Care
At The Children's Hospital of San Antonio, we have a compassionate team of doctors experienced in the diagnosis and treatment of children with all types of cancer and blood disorders. As a member of the Children's Oncology Group, we have access to the safest and most effective evidence-based treatments available.
Oncology Program
As a member of the Children's Oncology Group (COG), our Cancer and Blood Disorders Center participates in the world's largest international consortium of childhood cancer specialists. Through this affiliation, we offer each child access to the safest and most effective treatments for cancer and blood disorders.
Thanks to evidence-based research, improved treatment plans have been developed specifically for children. As a result, life expectancy of children diagnosed with cancer has improved significantly since the 1970s. According to the National Cancer Institute, 85% of children with cancer now survive five years or more following their cancer diagnosis.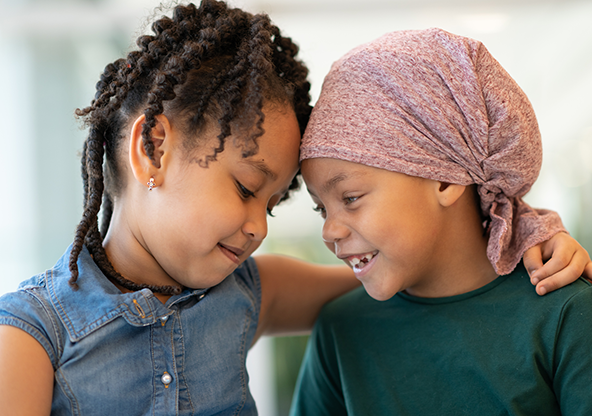 Hematology
Our comprehensive hematology program is available to evaluate and assist in the management of illnesses spanning the spectrum of blood disorders including: immune thrombocytopenic purpura, hemolytic anemia, hemoglobinopathies, anemias related to nutritional deficiencies, sickle cell disease and marrow failure syndromes such as aplastic anemia and Fanconi anemia.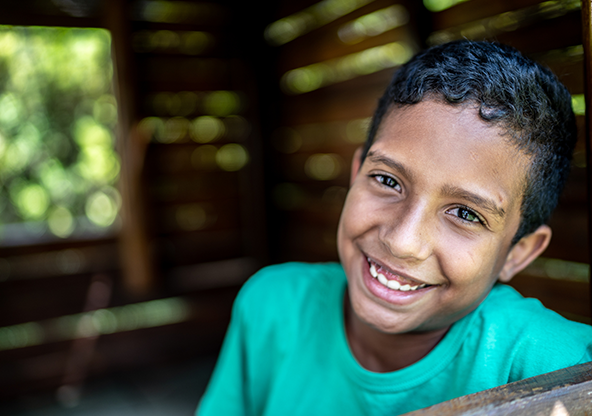 Blood & Marrow Transplant
The specialists at the Blood & Marrow Transplant Center at The Children's Hospital of San Antonio provide the utmost in individualized patient- and family-centered care for pediatric and young adult blood and marrow transplant patients.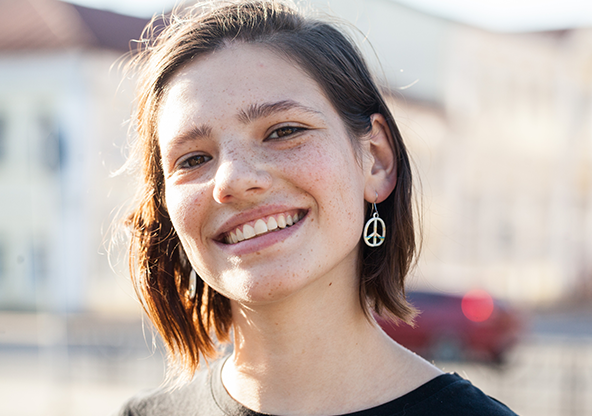 Cancer Genetics
Our cancer genetics program offers comprehensive genetic evaluation to individuals and families with an increased risk of cancer. Typically, we see families with genetic factors or other conditions that lead to the development of leukemia. In addition, genetic counseling and genetic testing are provided when recommended.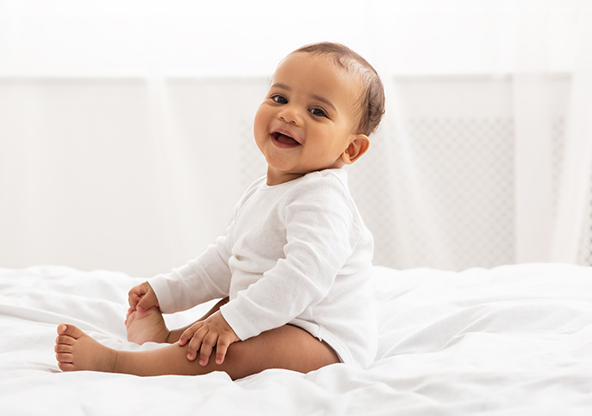 Childhood Cancer Survivorship Program
Once you have completed your treatment for childhood cancer or histiocytic disease, it's time for you to SHINE On! The SHINE On Program empowers childhood cancer survivors and their families to learn all about their diagnosis and treatment. By knowing more about potential long-term side effects of treatment, you can get additional medical treatment and the care you need.
SHINE On helps families build healthy living principles while they are surrounded by positive encouragement from our team.
Our multidisciplinary team includes a pediatric oncologist, nurse coordinator, social worker, and educator. You will have access to doctors in the following pediatric subspecialty areas:
Cardiology
Endocrinology
Neurology
Pulmonology
Psychology
Neuropsychology
The comprehensive visit will include physical and emotional screening, laboratory evaluation, and diagnostic tests. To schedule a survivorship visit or learn more about SHINE On, please call 210-704-2187.
Pediatric Cancer Conditions We Treat
Tumors & Cancer Conditions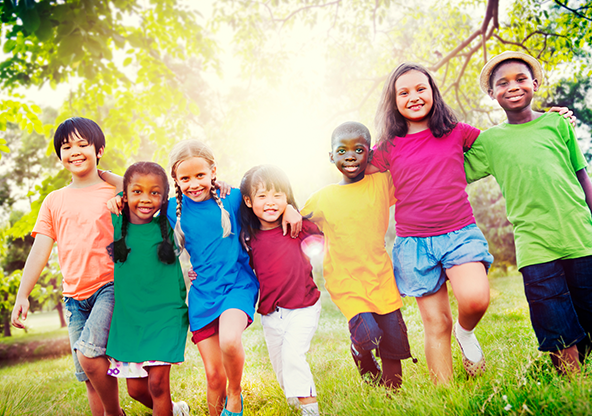 We treat infants, children and teens with the following types of cancer:
Acute lymphoblastic leukemia
Acute myeloid leukemia
Bone tumors
Brain and spinal cord tumors Germ cell tumors
Hodgkin lymphoma
Kidney tumors
Liver tumors
Neuroblastoma Non-Hodgkin lymphoma
Relapsed acute lymphoblastic leukemia
Retinoblastoma
Sarcoma Spinal tumors
Thyroid cancer
Aplastic anemia
Congenital amegakaryocytic thrombocytopenia
Cyclic neutropenia
Diamond-Blackfan anemia (DBA)
Dyskeratosis congenita (DKC)
GATA2 deficiency
Fanconi anemia
Severe congenital neutropenia (also called Kostmann disease)
Shwachman-Diamond syndrome (SDS)
Hemophilia Hemostasis disorders
Immune thrombocytopenic purpura (ITP) Platelet dysfunction
Thrombocytopenia, congenital or acquired
Thrombocytosis
Thrombophilia
Thrombosis
Von Willebrand disease
Red Blood Cells
Autoimmune hemolytic anemia
Chronic anemiaG6PD deficiency
Hemoglobin E or E beta thalassemia
Hemolytic anemia
Hereditary spherocytosis
Hypoproliferative anemiaIron-deficiency anemia
Pyruvate kinase deficiency
Sickle Cell Disease
Thalassemia (alpha and beta types)
Transient erythroblastopenia of childhood (TEC)
White Blood Cells
Langerhans cell histiocytosis
Neutropenia