Pediatric Blood & Bone Marrow Transplant
At The Children's Hospital of San Antonio, a multidisciplinary team of specialists collaborate to provide the highest quality of care for our pediatric and young adult patients in a new state-of-the-art inpatient unit. Our Blood & Bone Marrow Transplant Center team is led by two physicians and a pediatric nurse practitioner with a combined experience in blood and bone marrow transplantation of more than 50 years. They are supported by a staff of dedicated nurses and technicians, ensuring the ultimate experience in patient care and comfort. You will have seamless access to outpatient clinical care, laboratory and diagnostic services. Because we are part of CHRISTUS Health, you will receive compassionate care every step of the way.
Inpatient & Outpatient Treatments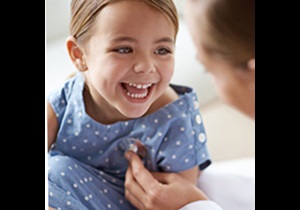 Inpatient
The Pediatric Blood & Marrow Transplant Center continues to grow to meet the needs of our patients. Our inpatient unit is located on the eighth floor featuring eight spacious private rooms that are specially ventilated to decrease the risk of infections. Patients and their families have access to a family lounge with a washer, dryer and kitchen amenities. The Ronald McDonald House is available for patients who live out of town and is conveniently located on the fourth floor of the hospital. A social worker can provide more information about the Ronald McDonald House and other accommodations.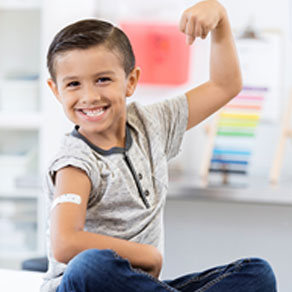 Outpatient
The Blood & Marrow Transplant Center - Outpatient Clinic provides diagnosis, treatment and follow-up care of patients who are in need of or have received a transplant. Our dedicated space on the seventh floor of the hospital has all the latest diagnostic technology to provide comfort and care to our children. Our qualified and experienced specialists will explain and answer any questions that patients or their parents may have for a seamless treatment process. Please let us know if you have any questions.
Types of Transplants
Autologous Transplant
We are well prepared to perform an autologous transplant. Autologous transplant is high-dose chemotherapy that uses a patient's own stem cell rescue. This type of transplant is commonly used for brain tumors, lymphomas, neuroblastoma and autoimmune diseases.
Allogeneic Transplant
For allogeneic transplants, hematopoietic stem cells can be procured for your child from matched sibling donors, matched unrelated donors, cord (newborn babies) blood, and mismatched related (haploidentical) donors, such as parents. Allogeneic (donor) transplant can be used for leukemia, bone marrow failures, sickle cell disease, thalassemia, storage diseases and immunodeficiencies.
Conditions We Treat
We treat a variety of pediatric conditions which include:
Acute lymphoblastic leukemia (ALL)
Acute myeloblastic leukemia (AML)
Chronic myeloblastic leukemia (CML)
Juvenile myelomonocytic leukemia (JMML)
Lymphomas - Hodgkin and non-Hodgkin
Neuroblastoma
Brain Tumors
Germ Cell Tumors
Hemophagocytic lymphohistiocytosis (HLH)
Primary immunodeficiencies such as Severe Combined Immunodeficiency (SCID)
Wiskott-Aldrich syndrome
Autoimmune disorders
Sickle cell disease
Thalassemia
Bone marrow failures:

Severe aplastic anemia
Fanconi anemia
Dyskeratosis congenita
Paroxysmal nocturnal hemoglobinuria (PNH)
Diamond-Blackfan anemia
Schwachmann-Diamond syndrome
Congenital neutropenia
Congenital amegakaryocytosis

Storage diseases and other in-born errors of metabolism
The Children's Hospital of San Antonio
The Children's Hospital of San Antonio is a leader in providing comprehensive, coordinated care for children from birth to age 18. Our caring teams are committed to providing high-quality service in a comfortable and safe setting.
Visit Children's