Cancer and blood disorders are a tragic episode in any family's life, but seem especially so when the patient is a child or adolescent. Our caring team specializes in the technology, science, psychology, and spiritualism behind these trying events. We offer complete care in one convenient location, while providing you with access to consulting physicians and some of the top pediatric subspecialists in the area.
The fact that our services remain under one roof helps ensure efficient communication and continuity of care from diagnostic lab work through discharge. We offer both inpatient and outpatient services, with the main goal being the precise, compassionate care of your child.
In addition, you will have access to ancillary services and other pediatric subspecialties within CHRISTUS Children's.
CHRISTUS
Children's - Cancer & Blood Disorders Clinic
Oncology Program
As a member of the Children's Oncology Group (COG), our Cancer and Blood Disorders Center participates in the world's largest international consortium of childhood cancer specialists. Through this affiliation, we offer each child access to the safest and most effective treatments for cancer and blood disorders.
Thanks to evidence-based research, improved treatment plans have been developed specifically for children. As a result, life expectancy of children diagnosed with cancer has improved significantly since the 1970s. According to the National Cancer Institute, 85% of children with cancer now survive five years or more following their cancer diagnosis.
Cancer Genetics
Our cancer genetics program offers comprehensive genetic evaluation to individuals and families with an increased risk of cancer. Typically, we see families with genetic factors or other conditions that lead to the development of leukemia. In addition, genetic counseling and genetic testing are provided when recommended.
Learn More
Childhood Cancer Survivorship Program
Once you have completed your treatment for childhood cancer or histiocytic disease, it's time for you to SHINE On! The SHINE On Program empowers childhood cancer survivors and their families to learn all about their diagnosis and treatment. By knowing more about potential long-term side effects of treatment, you can get additional medical treatment and the care you need.
SHINE On helps families build healthy living principles while they are surrounded by positive encouragement from our team.
Our multidisciplinary team includes a pediatric oncologist, nurse coordinator, social worker, and educator. You will have access to doctors in the following pediatric subspecialty areas:
Cardiology
Endocrinology
Neurology
Pulmonology
Psychology
Neuropsychology
The comprehensive visit will include physical and emotional screening, laboratory evaluation, and diagnostic tests. To schedule a survivorship visit or learn more about SHINE On, please call 210-704-2187.
Blood & Marrow Transplant Center
The specialists at the Blood & Marrow Transplant Center at CHRISTUS Children's provide the utmost in individualized patient- and family-centered care for pediatric and young adult blood and marrow transplant patients.
Our Blood & Marrow Transplant Center team is led by two physicians and a pediatric nurse practitioner with a combined experience in blood and marrow transplantation of more than 50 years. They are supported by a staff of dedicated nurses and technicians, ensuring the ultimate experience in patient care and comfort. You will have seamless access to outpatient clinical care, laboratory and diagnostic services. Because we are part of CHRISTUS Children's, you will receive compassionate care every step of the way.
Inpatient & Outpatient Blood Marrow Transplant Treatments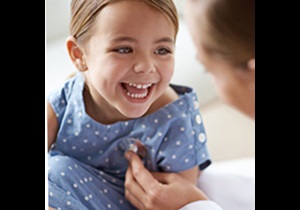 Inpatient
The Pediatric Blood & Marrow Transplant Center continues to grow and meet the needs of the children of South Texas and beyond. Our inpatient unit is located on the eighth floor featuring eight spacious private rooms that are specially ventilated to decrease the risk of infections. Patients and their families have access to a family lounge with washer and dryer and kitchen amenities. The Ronald McDonald House is available for patients who live out of town and is conveniently located on the fourth floor of CHRISTUS Children's. A social worker can provide more information about the Ronald McDonald House and other accommodations.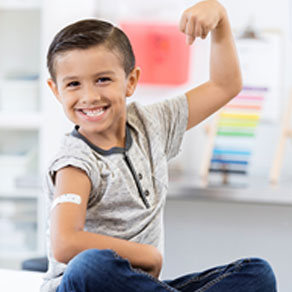 Outpatient
The Blood & Marrow Transplant Center - Outpatient Clinic provides diagnosis, treatment and follow-up care of patients who are in need of or have received a transplant. Our dedicated space on the seventh floor of the hospital has all the latest diagnostic technology to provide comfort and care to our children. Our qualified and experienced specialists will explain and answer any questions that patients or their parents may have for a seamless treatment process. Please let us know if you have any questions.