Advanced Cancer Care Available in Northeast Texas
We have blended the cancer care missions of CHRISTUS Health and Texas Oncology to provide high‑quality, evidence‑based care in Tyler, Texas. We brought together the best cancer care doctors from different disciplines to focus on treating you while concentrating on healing the whole person.
Multidisciplinary Oncology Care in One Building
You will have different cancer doctors and physicians treating your cancer during your treatments. Our new multi-million-dollar campus allows you to see your doctors at one location. In addition, a patient's team of specialists will be in the same building:
Medical Oncology
Radiation Oncology
Gynecologic Oncology
Award-Winning Care
Outstanding Achievement Award from the American College of Surgeons-Commission on Cancer
Hear Our Patients' Stories
---
Meet Our Northeast Texas Cancer Surgery Team
Our board-certified surgical oncologists and specialty physicians specialize in treating nearly every cancer type. When cancer is involved, tumors almost always require a surgical oncologist. Our team works hand in hand with your oncology care team to determine the best options for care.
Head & Neck Surgeon in Tyler, Texas
Dr. Scott Kohlert specializes in Head & Neck Surgery; he is board certified in Otolaryngology and is the only surgeon in East Texas with advanced fellowship training in head and neck cancer surgery and reconstruction. Dr. Kohlert's special interests include cancers of the mouth, throat, voice box and sinonasal cavities. He also performs surgery for skin cancer and neck masses, as well as thyroid/parathyroid surgery, sinus surgery and advanced procedures for sleep apnea.
Cancer Surgeon
Dr. Elaine Vo graduated with her undergraduate degree in molecular and cellular biology from Johns Hopkins before attending medical school and performing her residency at Baylor College of Medicine in Houston. She completed a fellowship in Complex General Surgical Oncology. Dr. Vo has the ability to treat all soft tissue cancers, GI cancers including stomach, pancreas, small bowel, colorectal, and liver, breast cancers, melanoma, and sarcoma. She is board-certified in both Surgery and Complex General Surgical Oncology.
Advanced Robotic Surgical Oncologist
Dr. David Smith is an advanced robotic surgeon and heads the institute's robotic surgery program. Dr. Smith treats esophageal, stomach, pancreas, small bowel, colorectal, liver cancers and melanoma and sarcomas. He also does paraesophageal hernia repairs and anti-reflux operations. Dr. Smith is board certified in both Surgery and Surgical Critical Care.
---
Lung Cancer Program
Dr. Suman Sinha and Dr. James Caccitolo lead CHRISTUS Trinity Clinic's lung nodule screening and lung cancer program.
---
Cardio-Oncology Program
Dr. Peter Pitonak leads CHRISTUS Trinity Clinic's cardio-oncology program.
---
Patient & Caregiver Support Group
CHRISTUS Surgical Oncology at the Northeast Texas Cancer and Research Institute is now offering two different support groups for our patients and their loved ones. If you would like to meet with others who are walking a similar journey, this would be a great opportunity for you.
Our cancer support groups are intended for individuals with any type of cancer and their loved ones. Join us for educational and supportive discussions on various topics related to cancer diagnosis, treatment, and recovery. Connect with peers who may have similar questions and concerns.
The group is free and open to the community, regardless of where your loved one receives their cancer care
This is an open group, and you can attend on any of the dates that work for you, however registration ahead of time is highly recommended
Light refreshments will be provided
Both groups will meet in-person twice a month for six months (April 2023-September 2023). Please see below for dates and location details.
Patient Support Group Dates
Event Details: 12 p.m. - 1:30 p.m., 1st and 3rd Tuesday of the month
2023 Dates: August 1, August 15, September 5, September 19
Caregiver Support Group Dates
Event Details: 3 - 4:30 p.m., 1st and 3rd Thursday of the month
2023 Dates: August 3, August 17, September 7, September 21
Location
Northeast Texas Cancer and Research Institute, 501 Saunders Ave, Tyler, TX, 75702
CHRISTUS Conference Room, Level One, Room 1101
Questions and Registration
For questions or to register, please call Lauren Legnitto at (903) 606-6727.
---
Helping You Navigate Treatment Before and After
Navigator Program
Ashley Parnell, RN leads our nurse navigator team and assists new patients diagnosed when they come into the center. Being diagnosed with cancer is frightening. Ashley will help guide patients through the building, answer questions or concerns, and help make appointments.
Survivorship Program
Led by physician assistant Jacob Krause, the Oncology Institute provides survivorship care to help with any issues patients have after treatment. Treatment and therapy can affect a patient's ability to eat or move around freely. Our survivorship program continues to treat and help patients experiencing these side effects.
---
Treatment and Diagnosis Tools
The new institute sets the standard for outpatient cancer care and will allow CHRISTUS Health and Texas Oncology providers to work in a multidisciplinary manner. Patients will benefit from this approach by receiving care from specialists and surgeons with access to the latest technology for treatment and diagnosis, including:
Chemotherapy
Advanced Imaging Center with 3T MRI, PET/CT, CT, Ultrasound, Nuclear Medicine and more
Radiation therapy and radiosurgery
Rehabilitation services
Surgical intervention
Additional tools
Support and education services
Pharmacy
Lab
Dietician
Benefits of Receiving Care Close to Home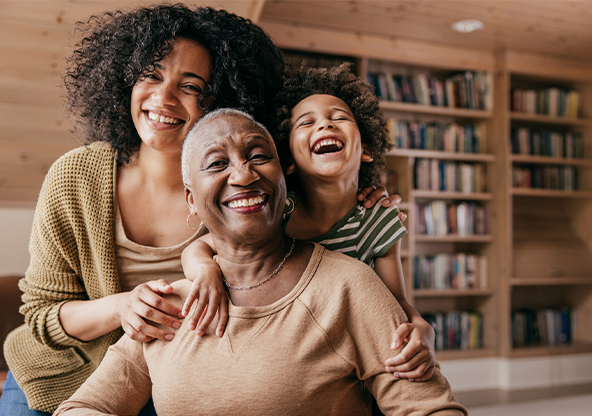 Receiving cancer treatment in your hometown can go a long way in making the process easier for you and your loved ones.
Read More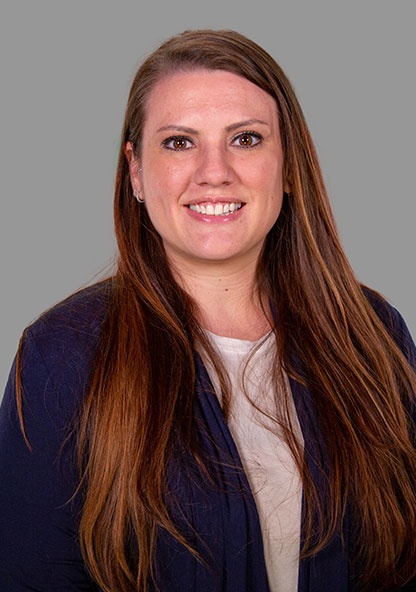 Learn from a CHRISTUS expert about how to manage your diet after surgery
Oncology surgical procedures can have wide-ranging effects on your life, including your eating habits. Proper post-surgical dietary management is crucial to manage symptoms, facilitate healing, and enhance your overall quality of life.
Click below to learn more from Sarah Parnell, RN and surgical oncology nurse navigator.
Learn more about Post-Surgical Dietary Management
Cancer Clinical Trials
Clinical trials are research studies that involve people and are aimed at evaluating whether treatments are safe and effective. Every standard cancer treatment we have today went through a clinical trial to become the standard.
Learn More
Diagnostic Screenings
We believe in efficient and affordable health care. A key element of that ideal comes from fast and accurate diagnostics.
Learn More
Genetic Testing
At CHRISTUS Health, we provide a compassionate approach to individuals and families seeking answers about genetic conditions.
Learn More