Gifts for Children Staying at CHRISTUS Children's
Toys and Activities Help Make CHRISTUS Children's Stays More Enjoyable
A hospital stay can be a stressful and difficult time for children and their families. Our Child Life Department works to reduce anxiety and stress for our patients and families. One of the ways we do this is by providing comfort items, toys, and distraction items that are familiar to the child. Play is an essential part of childhood, facilitating healing, coping, creativity, and more. To provide year-round therapeutic play opportunities, our Child Life Department needs the help from our community in the form of donations. Donated toys and gifts are used throughout the hospital for patients varying in age and diagnosis.
All donations must be brand new, for infection control purposes, with the exception of DVDs, video games, and books, which may be gently used. Please do not gift wrap any donations. We need to make sure the item is age appropriate for the child who receives it.
Below is our wish list detailing items we use the most. Please note that most items specify that plastic is preferred so that it can be disinfected and used by more than one family. Most fabric items are limited in use, due to the risk of spreading germs. Donations can be shipped to the hospital directly from Amazon, or you may schedule a donation drop-off appointment. For more information regarding both methods, please call our Child Life Coordinator at 210-704-2550. Thank you for your generosity and helping support our children and their families.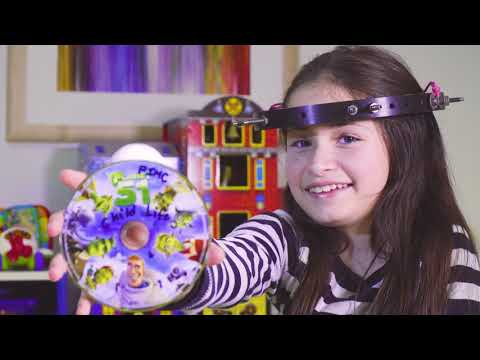 Gift Giving Guide
Donation Wishlist Items
Click here for our Amazon link.
Crib mirrors (no fabric covers, all plastic)
Mobiles (no cloth parts due to infection control policies)
Music boxes/sound machines
Musical crib toys or soothers (all plastic)

Examples: Fisher Price Waterfall, Baby Einstein Sea Dreams

Soft plastic books, board books, sound books (English and Spanish)
Rattles and teething rings (all plastic)
Busy boxes (Activity centers)

Example: V-tech Busy Learners Activity Cube

Soft blocks
Fisher Price See-N-Say
V-tech infant toys
Light-up and musical toys
Exersaucers
Swings
Bouncy seats
Boppy pillows and covers
Links
Floor mats
New receiving-style baby blankets (solid or minimal prints)
Click here for our Amazon link.
Shape sorters
"Indestructibles" books on Amazon.com (example: Wiggle! March!)
Riders and push/pull toys
Picture books or short stories (English and Spanish)
Sound books (English and Spanish)
Big plastic cars and trucks
Dolls
Musical instruments

Example: Maracas, piano, small drums

Stacking toys
Musical toys
Large piece wooden puzzles
Click here for our Amazon link.
Trains and accessories
Disney princess items
Doc McStuffins items
Hot Wheels
I Spy Books
LEGO Kits (all sizes/ for boys and girls)
Magna Doodles
Action figures

Superheroes, Ninja Turtles, Minecraft, Transformers

Play Pack Grab & Go! Sets (Amazon)
Board games Musical instruments
Arts & crafts supplies (see below for specific examples)
Card games & board games

Jenga, Guess Who, Sorry, etc.

Window clings
Click here for our Amazon link.
Art kits & adult/advanced coloring books
Gift cards
Diaries, journals, & guided journals (Art with Heart)
Teen movies (PG-13 and under)
Teen board/card games

Apples to Apples, Uno, Meme the Game Disney Edition, etc.

Headphones
Jewelry
Hair accessories
Wallets, purses & backpacks
Teen LEGO Kits (12 years+)
Make-up & nail polish
Fragrant Bath Products
Perfume and Cologne
Nerf toys
Photo albums and frames
Remote control cars/helicopters/drones
Sports balls
Travel games
Magazines
Laptop computers
Video game systems & controllers
Click here for our amazon link.
Paint by number books and sets
Sand art kits
Craft kits
Jewelry art kits
Coloring books
Soduku and word puzzle books
Fuzzy posters and markers
Watercolor paint kits and paper
Stretched canvases and canvas boards (all sizes)
Play-doh
Model magic
Artist sketchbooks
Assorted paint brushes & washable paint
Sharpies
Crayons Washable color markers (broad and thin)
Colored pencils
Pencil sharpeners
Glue sticks, glue dots, 8oz. glue bottles, and glitter glue
Scrapbooking supplies
Wooded and ceramic crafts
Small portable dry erase boards and markers
Stickers
Sequins
Feathers
Pony beads & fuse beads
Click here for our amazon list.
I Spy Books or "Look and Find" Books (all ages)
Bubble wands/wedding bubbles
Light-up handheld toys
Stress balls and hand fidgets
I Spy tubes
Apple iPads

Charging stations (Amazon)

Portable DVD players
Pinwheels
Travel hygiene kits
Nail polish and remover
Magazines
Gift cards
Handheld games
Adult coloring books
Phone chargers (various brands)
Eye masks
Note pads and pens