Uncomfortable & Wanting to Feel Better
Danielle Lawrence will never forget how miserable and stuck she once felt. After giving birth to her third child, she was diagnosed with lupus, a disease that makes the body's immune system go haywire. After she was put on steroids and other medications, she gained about 100 pounds. She was so uncomfortable that she couldn't play with her kids or go to the fair and get on the rides with them anymore.
"I could barely get out of bed," Danielle recalls. "I would spend endless nights just crying in bed. I wasn't Danielle. I wasn't the wife that my husband needed. I wasn't the mother that my kids wanted. I knew that I needed to make a change."
Seeking Help
Looking for answers, she consulted Jerome Schrapps, M.D., Medical Director of the CHRISTUS Southeast Texas Bariatric Center. Dr. Schrapps, an expert and season bariatrics surgeon, performed successful surgeries on patients with similar health conditions as Danielle. Dr. Schrapps has worked as a surgeon since 1996 and has been a bariatric surgeon since 2007.
Dr. Schrapps said he understands how the little things that go into quality of life – like playing with your kids or being too tired to go out with family and friends – are affected by being overweight.
"I was a college athlete and never had to worry about my weight until I stopped playing. After that, the pound started coming on."
Dr. Schrapps said with CHRISTUS Health they have the resources to just focus on bariatric surgery. All his medical office focuses on is bariatric surgery.
"I understand all the little things that go into quality of life that are affected by being overweight." - Dr. Schrapps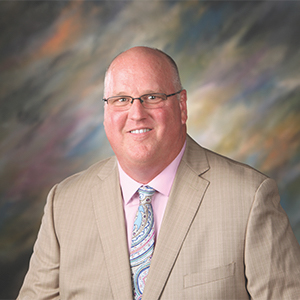 Back to the Good Life
When she walked into Dr. Schrapps' office, Danielle weighed 242 pounds. Today, after bariatric surgery, she weighs 123 pounds. "I went from a size 20 to a size 0," Danielle says. "It makes me feel amazing — more so on the inside. I was on five medications before the surgery. Now I'm on no medications at all." Danielle also received expert advice and support from a nutritionist about maintaining her weight loss and staying healthy. Since then, her life has changed dramatically. If you're considering bariatric surgery, Danielle suggests doing some research, checking out the CHRISTUS Southeast Texas Bariatric Center's website and talking with a surgeon. "Now Dr. Schrapps looks at me and says, 'I told you we could do it.'"
"You can just have a consultation. What's the worst that can happen?" - Danielle