She has a passion for serving her community. So do the people who saved her life.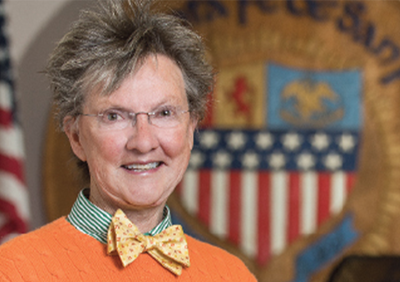 "CHRISTUS St. Vincent saved my life.

A few years back, I developed a massive, life-threatening infection, but just didn't realize how sick I really was. Thankfully, my partner Maria did, and got me to the Emergency Department right away. They saw me immediately, and had me in surgery within the hour. I was in critical condition, but made a full recovery in just a few days.
We have a great hospital here in Santa Fe with amazing doctors and nurses who are saving lives every day. Everyone who knows me knows I'm passionate about doing my best to help as many people as possible, and I know the people at CHRISTUS St. Vincent are passionate about that, too."
Signe (Sig) Lindell, Santa Fe City
Councilor, Public Servant, Proud partner of Maria Sanchez
Animal Rights Advocate, Mother to Lola, "The People's Boxer"