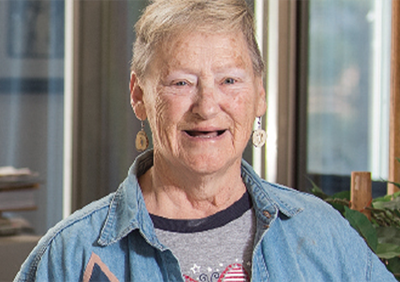 When they were new in town, this family doctor helped them feel at home.
"We moved here six years ago from Phoenix to be near our daughter. Dr. Parke was her doctor, and when she asked her if she would take us on as patients, too, Dr. Parke said, 'Of course! They're family!'

Ever since then, Dr. Parke has been there for us whenever we've needed her. My husband had a stroke, and I had a pretty bad fall. In both cases we ended up in the ER, and she called us personally each time right away wanting to know exactly what happened and how we were doing. She's so personable and makes you feel so comfortable. I've never had a doctor like her before. She's one-of-a-kind."
Judy Reading, Cochiti Lake
Mother, Grandmother, Proud new Great-Grand-Mother,
Loving life in Cochiti Lake with the kids and husband Charlie.