Neurosurgery Team Saves 11-Year-Old from Brain Shunt Malfunction
D.R., an 11-year-old girl in foster care, moved in with her new family.
Luckily for D.R., her new family and siblings were welcoming, and her foster mother understood the importance of health checkups. D.R. is a foster child, thus her name is protected.
D.R.'s mom, Stacy Davies, scheduled an annual appointment to check on a brain shunt, a medical device surgically implanted to help drain extra fluid from D.R.'s brain.
When D.R. was two years old, she had to get a shunt placed in her brain to relieve a neurological disorder caused by a buildup of fluid in the brain.
"We went in mid-September, and that's when we first met Dr. Lee," Stacy said.
Dr. Mark Lee is the Chief of Pediatric Neurosurgery at CHRISTUS Children's. "He was able to confirm that her shunt was still in good shape, although he did tell us that the risk for a shunt to malfunction increases approximately 10% for every year someone has it—and she was at the nine-year point."
---
What Are Brain Shunts?
The shunt relieves hydrocephalus-related complications, a condition characterized by fluid buildup in the cavities deep within the brain.
With hydrocephalus, the excess fluid inside the brain often causes the size of the ventricles to increase and can result in too much pressure on the brain. To prevent this, surgeons place a shunt, a flexible tube, inside the brain to drain the extra fluid.
Typically, the tubing is passed under the skin and directed to a different body region, like the abdomen, where the fluid can naturally pass through the body.
---
The First Signs of a Malfunctioning Shunt
Approximately one month after their appointment, the young girl said she had a bad headache and felt ill at school.
Stacy picked her up early from school, made sure she rested and got plenty of fluids. Initially thinking it was a stomach bug, Stacey could tell something was different.
"Usually when someone gets a stomach bug, it's really bad for 24 hours, and then it's done," Stacy said. "In her case, she hadn't been throwing up consistently, so when she threw up again on Saturday, I decided to take her to the urgent care to make sure it wasn't anything else. At the time, it never occurred to me that her shunt was malfunctioning."
The team at the urgent care thought the issue might be related to her gallbladder, so they sent D.R. to the hospital ER for further testing. They quickly ruled out the gallbladder at the hospital and instead opted for a CT scan to see if anything else seemed out of the ordinary.
"The CT scan is what first indicated that it might be her shunt," Stacy said. "The doctors there contacted Dr. Lee, and she was quickly transferred to CHRISTUS Children's."
---
Shunt Malfunction Symptoms
Shunt malfunction symptoms may include:
headache
vomiting
lethargy
confusion
irritability
visual disturbances
seizure activity
cranial nerve palsy
If a shunt becomes blocked or damaged due to infection or poor maintenance, the cerebrospinal fluid will build up in the brain, causing an increase in intracranial pressure, which can lead to permanent damage if left untreated. Individuals with hydrocephalus need to be aware of possible signs of shunt malfunction and take action immediately if any occur.
---
A First for CHRISTUS Children's in San Antonio
After additional imaging tests, Dr. Lee and his team confirmed that D.R. was experiencing complications related to her shunt.
The theory, Stacy recalled, was that a piece of the shunt had broken and traveled down into her stomach. Because her shunt had malfunctioned, Dr. Lee explained to Stacy that it was an opportunity to remove it since it needed to be repaired or replaced either way.
It was an innovative procedure—one Dr. Lee had personally done numerous times—but it would be a first at CHRISTUS Children's.
"In this patient's case, only one brain ventricle was problematic because it has a cyst on it, and it was the one that wouldn't drain properly," Dr. Lee explained. "The other ventricles were draining like they should, so the plan was for us to go in and create a path from the damaged ventricles into the working ventricles, so it would drain through them and she would no longer be in need of a shunt."
After listening to their options, the Davies agreed that the best outcome would be for D.R. to have a shunt no longer. Dr. Lee scheduled the surgery shortly after that for the following Tuesday.
"The surgery went very well," Dr. Lee said. "We performed a minimally invasive, endoscopic procedure to open the areas of obstruction and remove her shunt. The issue is now resolved and she no longer requires a shunt at all."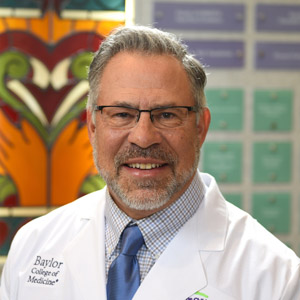 Dr. Mark Lee, MD, Ph.D., MBA, is the Chief of Pediatric Neurosurgery at CHRISTUS Children's.
A Social Butterfly
In the months since, Dr. Lee has seen D.R. in clinic and said everything is working exactly as it should. Stacy has watched the young girl blossom at home—both with their family and at school.
"She seems to feel better overall," Stacy said. "She is involved in the Special Olympics at school and recently participated in a bowling tournament, and she was so proud to bring her medal home. She also loves to ask Alexa to play all of her favorite songs and have dance parties and sing. She's a social butterfly and has made so many friends."
Stacy said she is happy that D.R. no longer needs a shunt and is grateful to Dr. Lee and his team at CHRISTUS Children's.
"We are so thankful for the expertise and care," Stacy said. "They were all so attentive and explained every step of the way in detail to help us understand what would happen. It was a very good experience, and we are so grateful for how well it went, and how well she's doing now."
Pediatric Neurosurgery
By specializing in early childhood conditions, we are able to provide the utmost treatment and support. We provide access to interdisciplinary specialists in a patient-centered environment for an array of conditions.
Learn More
Neuroscience Center
Our neurological care team is equipped to evaluate and treat a full range of common and complex neurological conditions. At CHRISTUS Children's, we are renowned for our expertise in treating even the rarest neurological disorders.
Learn about The Neurosciences Center in San Antonio